Malaysia
Malaysia in two weeks, planning the perfect itinerary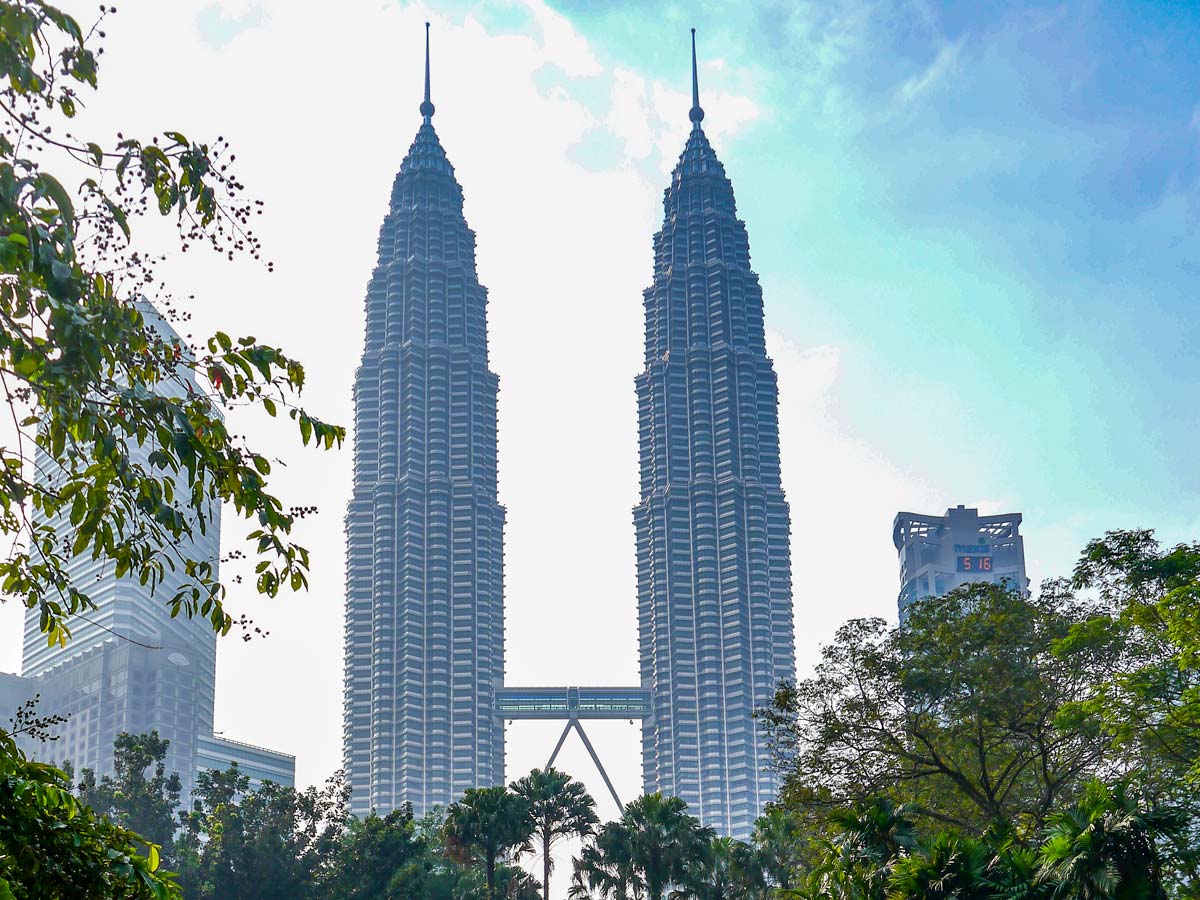 For a small country Malaysia packs in a varied experience for holidaymakers. In this article we are going to stick to just peninsular Malaysia, so wont be including the island of Borneo – a destination in its own right. Deciding which itinerary and areas of Malaysia to visit will depend on what time of year you are travelling and how much time you have. As with all of our suggested itineraries, we'll focus on how to get the perfect balance for a two week trip. Malaysia is a good introduction to this part of the world, especially for less adventurous travellers.
From a tourist's perspective Malaysia is one of South East Asia's more accessible countries and travelling around is made easy by good infrastructure and cheap domestic flights. There are local travel agencies who can assist on arrival but we found it easy to book bus tickets and internal flights online in advance, here are some links to operators we had good experiences with:
Bus / Coach Travel
https://www.busonlineticket.com/
Airlines
https://www.malaysiaairlines.com/
Getting to Malaysia from the UK is straight-forward – both Malaysia Airlines and British airways offer daily direct flights to Kuala Lumpur in around 12 hours. The various gulf airlines (Qatar, Emirates, Etihad, Oman Air) can sometimes offer a cheaper alternative to direct flights with one stop en-route getting you there in around 14-15 hours.
What about Singapore? Located at the tip of peninsular Malaysia, the city state of Singapore is well worth a visit and can easily be incorporated into your two week Malaysia holiday. Depending on flight prices it may also be a good option for your return flights to the UK.
Below is a selection of two week Malaysia itineraries we would recommend.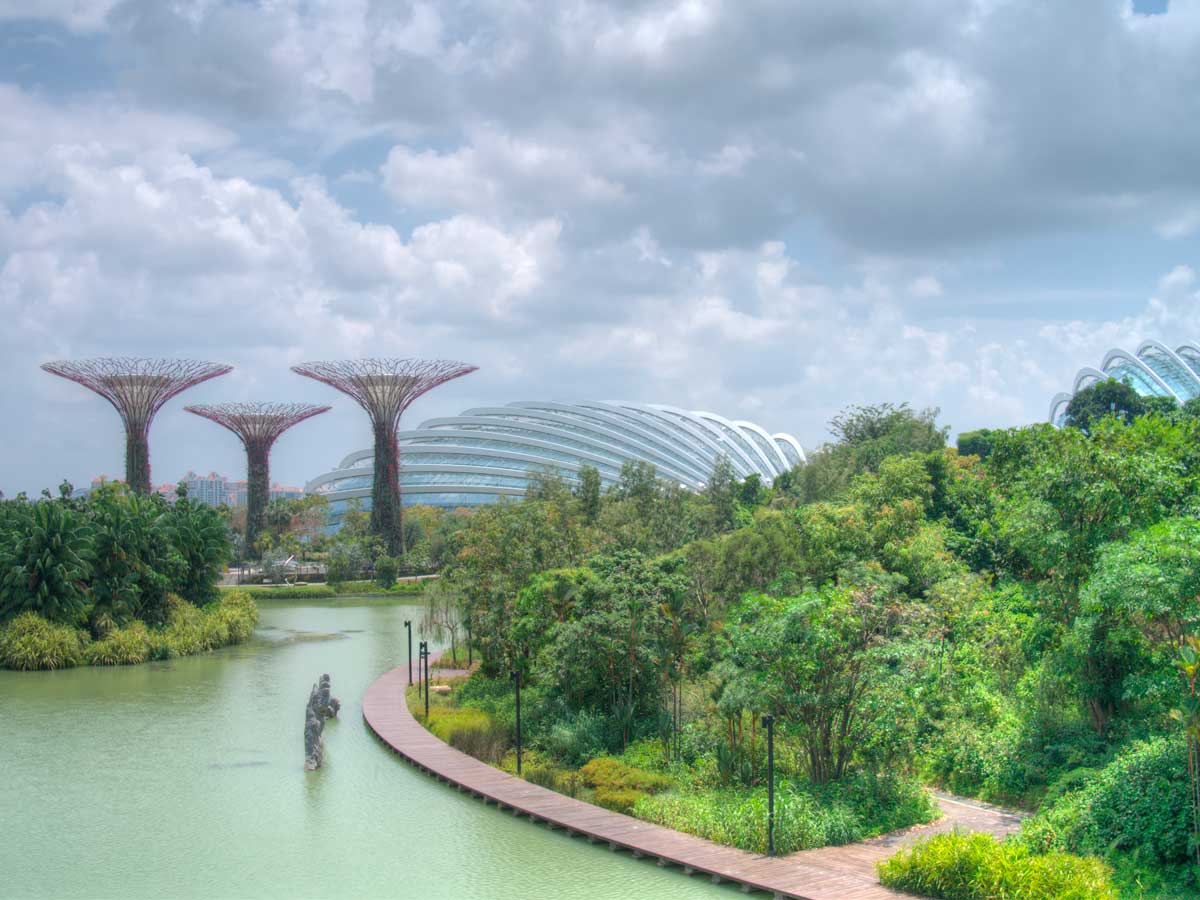 Gardens by The Bay, Singapore
Kuala Lumpur, Highlands, the North West
This route is best travelled during the months of November to April to avoid the wet season or northwest monsoon, which reaches a peak in September and October. This is a great but busy itinerary taking in both lots of culture and beach time on Langkawi. Our route for this itinerary is as follows:
3 nights Kuala Lumpur
2 nights Cameron Highlands
2 nights Ipoh
3 nights Penang / Georgetown
4 nights Langkawi
For this two week itinerary we suggest spending the first two or three days recovering from jet lag and taking in the sights of Malaysia's capital city before departing by bus to reach the Cameron Highlands in around 3 hours. After the Cameron Highlands, travel onwards by bus to the city of Ipoh (2 hour journey) for 2 nights and then again by bus from Ipoh to Penang (another around 2 hour journey). From Penang to Langkawai there are several options but the most convenient is to catch the ferry - which takes around 3 hours or catch an internal flight - which takes around 35 minutes. From Langkawi just take an internal flight back to Kuala Lumpur for the journey home.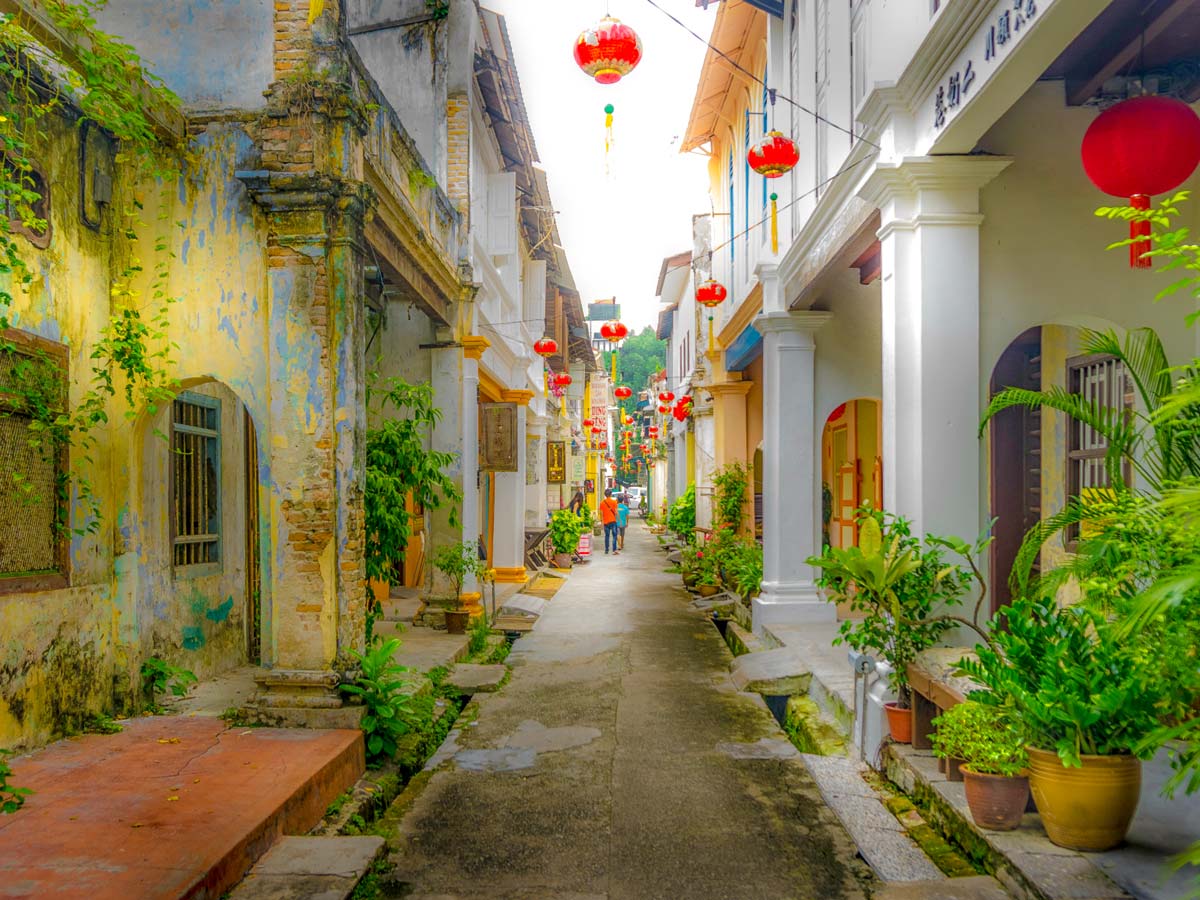 Ipoh Old Town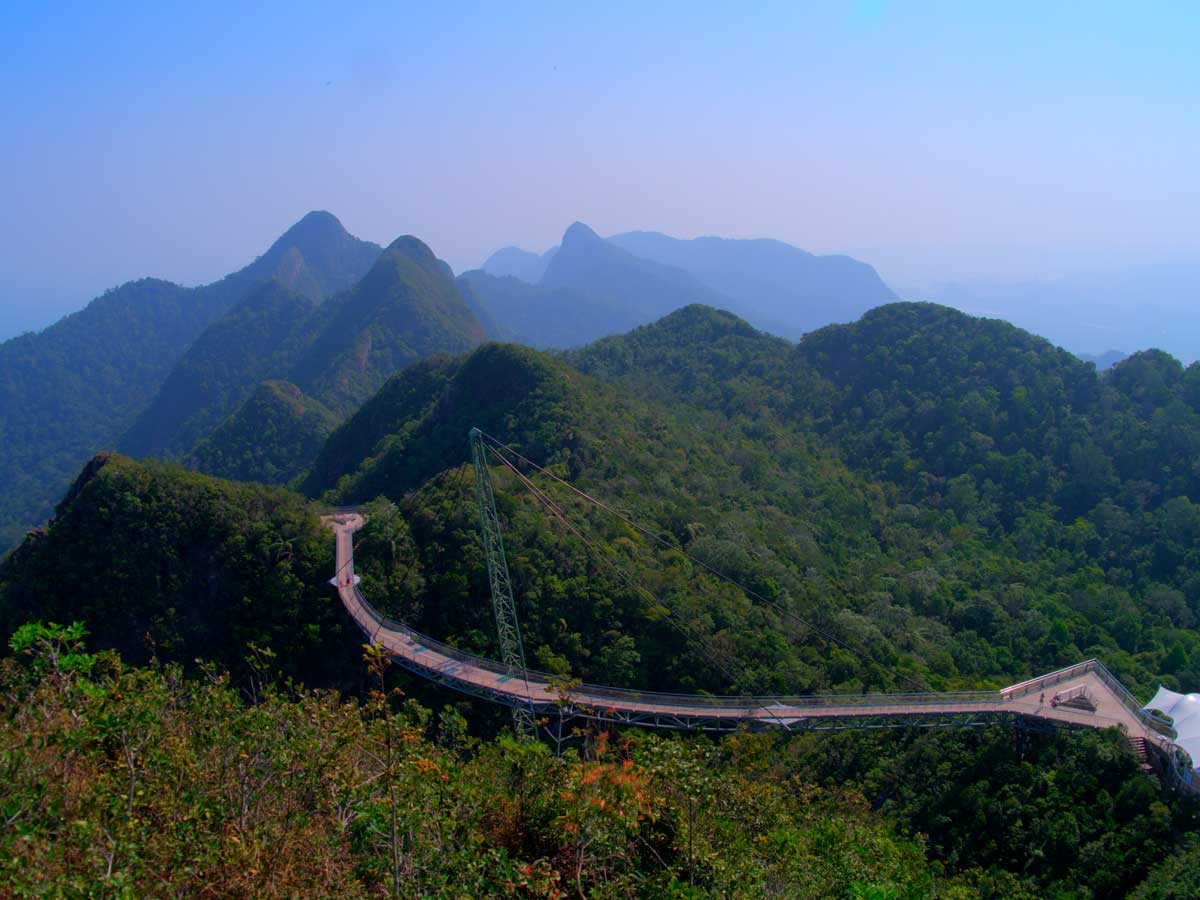 Langkawi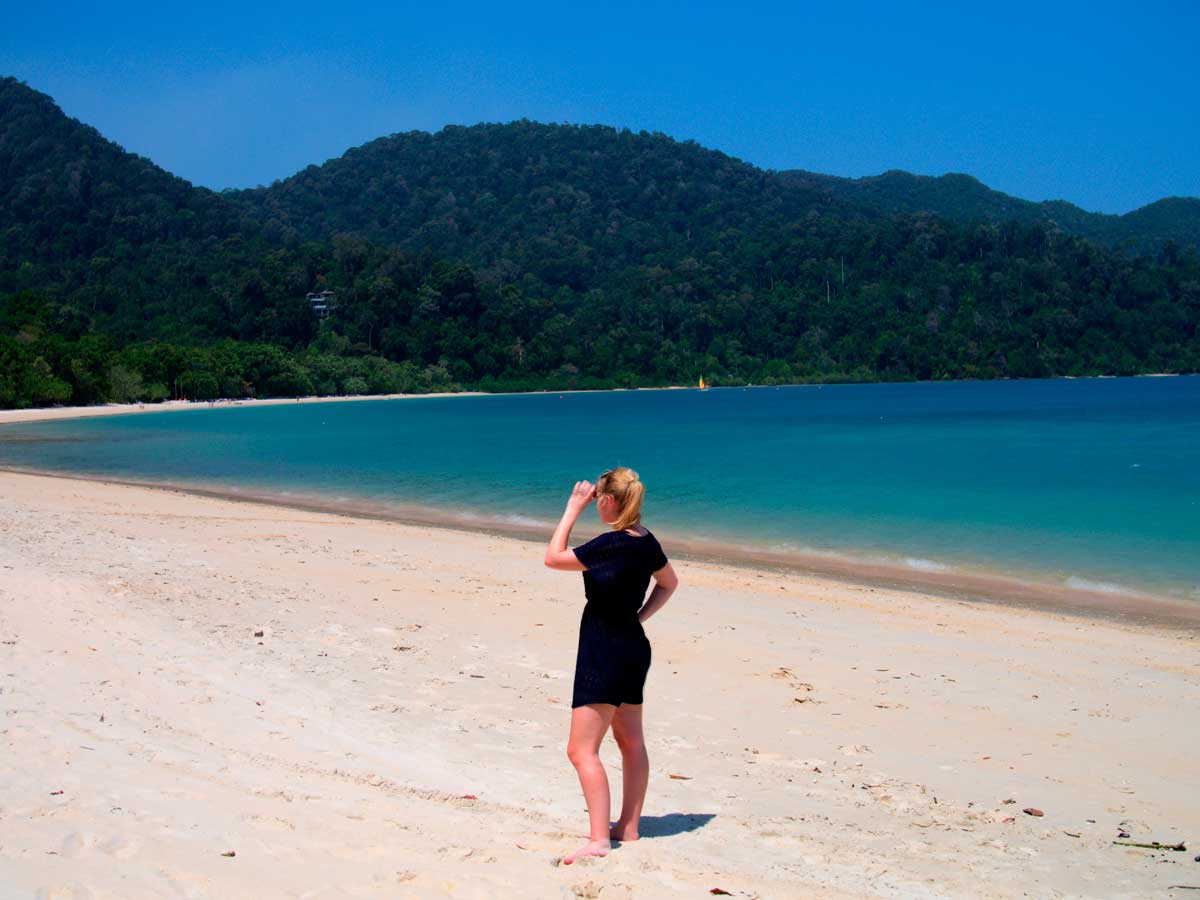 Beach at The Andama Resort, Langkawi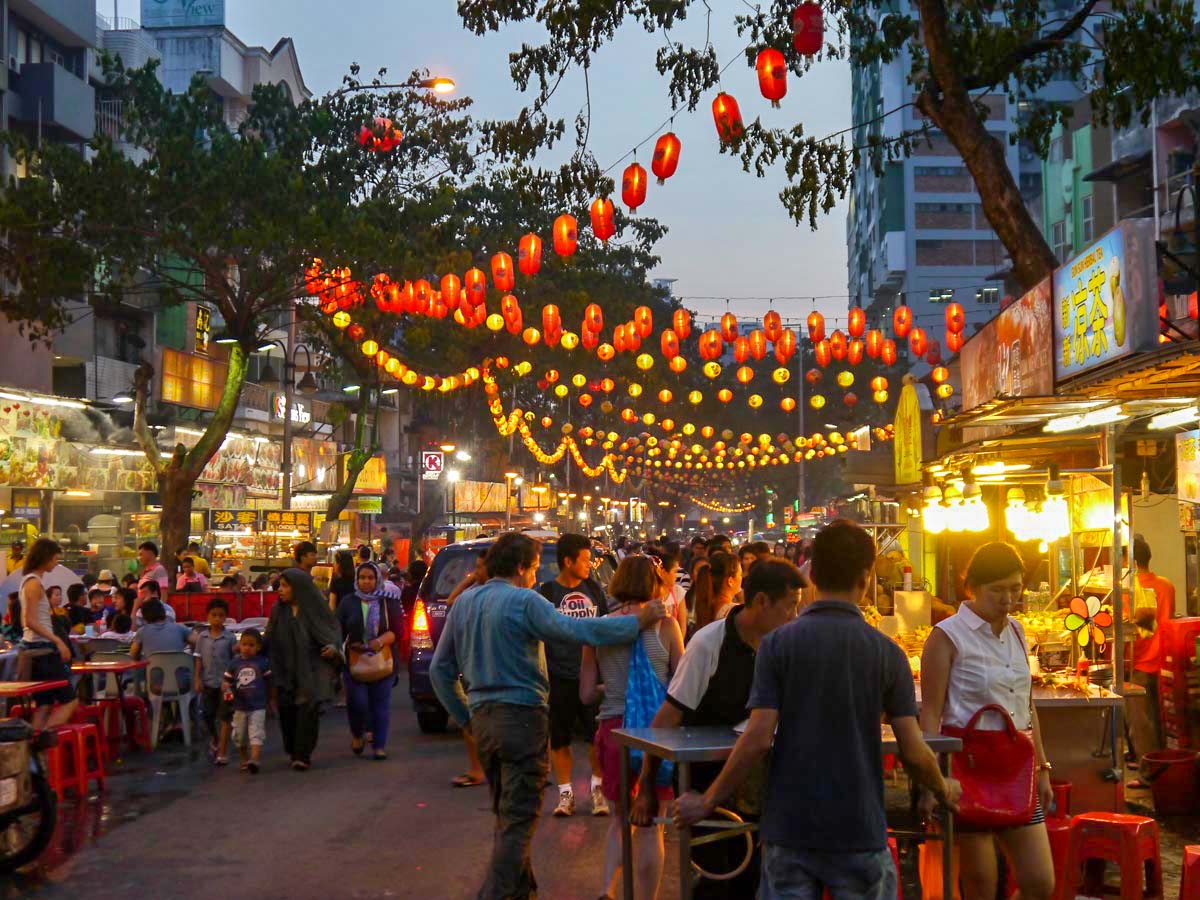 Jalan Alor, Street Food Market, Kuala Lumpur
Kuala Lumpur, Highlands, the North East
This route is best travelled during the months of May to October to avoid the wet season or northwest monsoon. This itinerary is best for spending a lot of time on the beach so ideal for families. Due to the weather, it is also an itinerary which would suit the European/UK school summer holidays.
3 nights Cameron Highlands
3 nights Kuala Lumpur
8 nights Redang or Perhentian Islands
For this itinerary we suggest picking up a car on arrival or taking a bus straight up to the Cameron Highlands. Car hire in Malaysia is straightforward, the roads are good, they drive on the left and road safety is generally much better than in neighbouring Thailand. Spend the first two or three days recovering from jet lag up in the highlands before heading back down to Kuala Lumpur to take in the sights of the capital city. We highly recommend then taking an internal flight to reach one of the Northwest coast cities of either Kota Baru (nearest to Perhentian) or Kuala Terengganu (nearest to Redang). Spend just over a week relaxing on the beach before flying back to Kuala Lumpur on onwards back to the UK.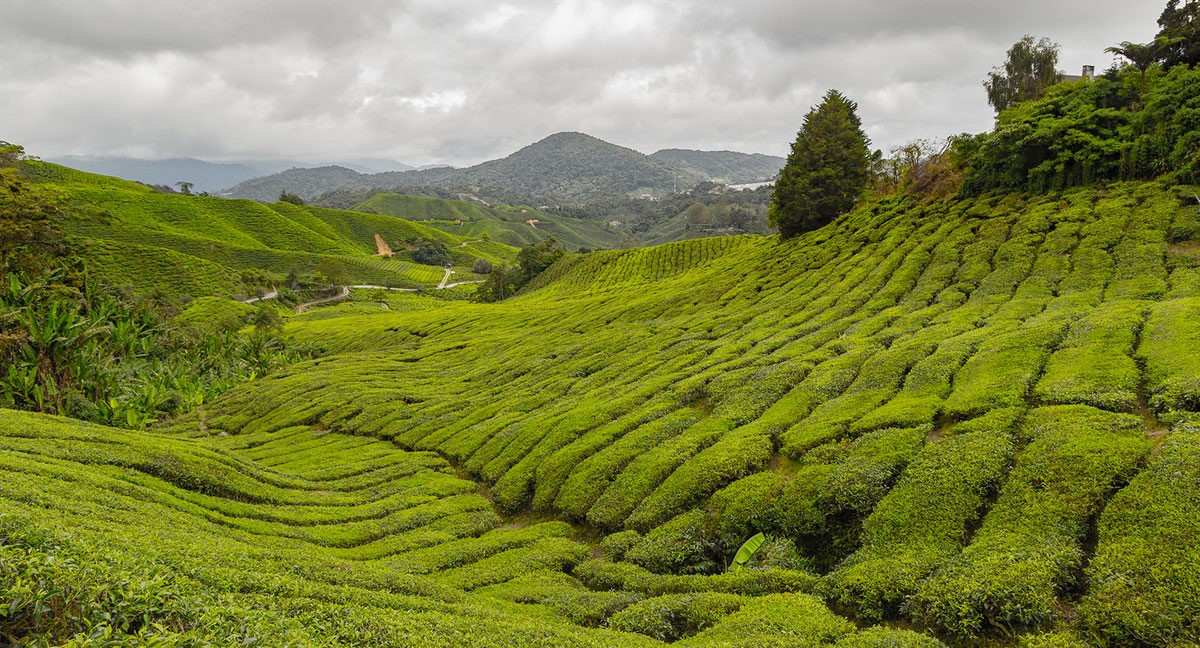 Boh Tea Plantation, The Cameron Highlands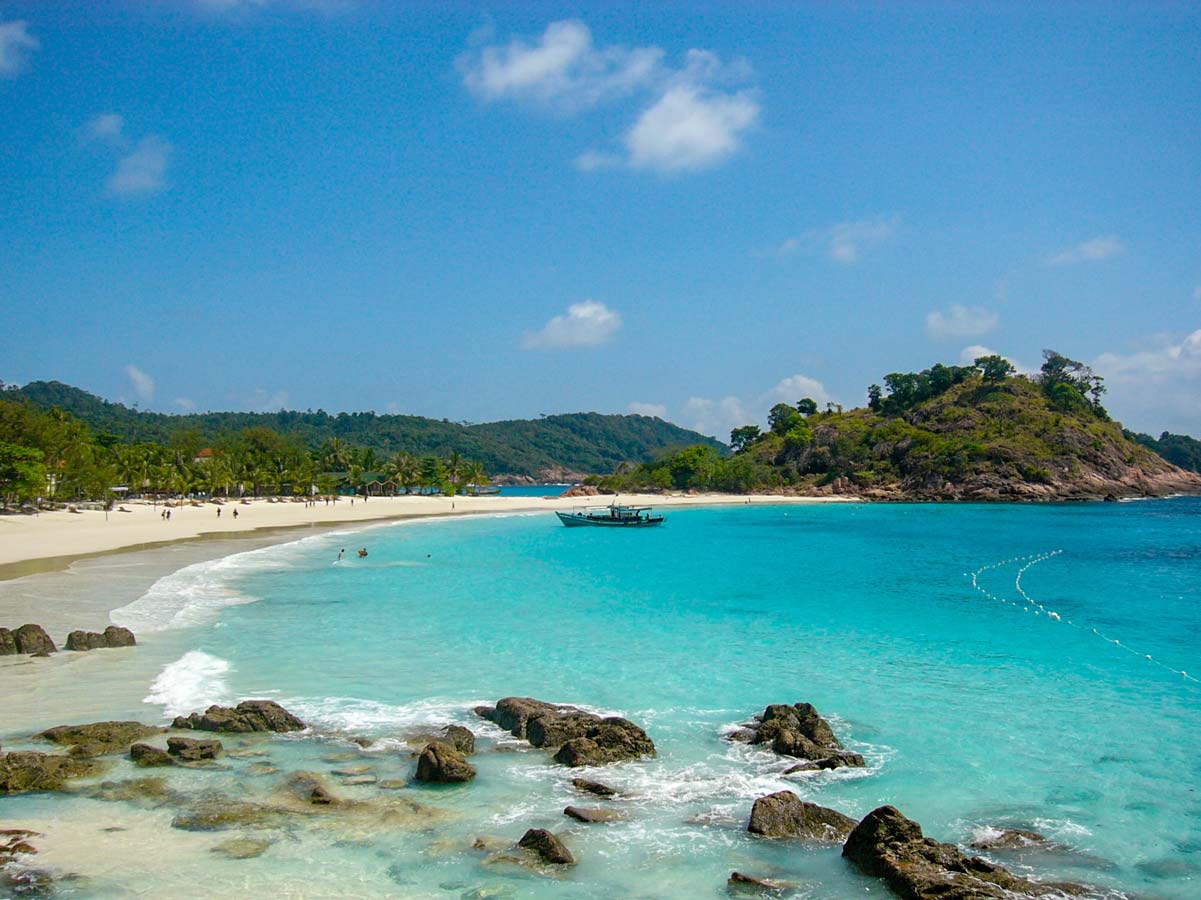 Pasir Panjang, Redang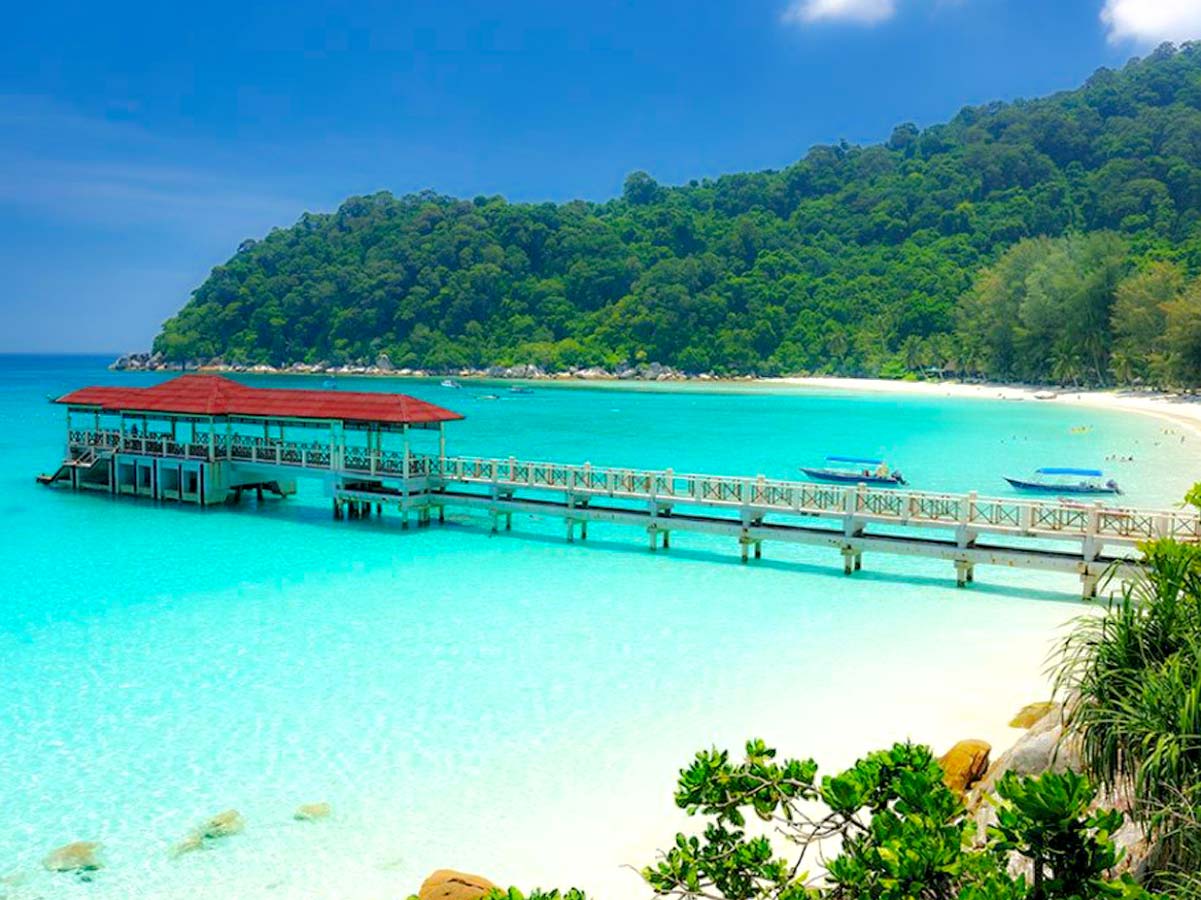 Perhentian Islands
Singapore and Southern Malaysia
This is our favourite two week itinerary for visiting Malaysia and includes also Singapore. As above, due to weather conditions this is a good itinerary for the European/UK school summer break. It is a fairly busy itinerary but you could add in more beach time and skip Malacca for a more relaxing trip.
3 nights Singapore
5 nights Tioman Island
2 nights Malacca / Melaka
2 nights Kuala Lumpur
2 nights Cameron Highlands
Singapore is a great place to start a South East Asian adventure and will help ease you in slowly. There are lots of good accommodation options as well as dining and evening entertainment. After a few days relaxing and acclimatising to the heat you can take a bus from Singapore, crossing into Malaysia and up to the costal town of Mersing – journey time approx. 2-3 hours. We took the early bus, which leaves from the Singapore flyer at around 6.30am. Once at Mersing you can either take the public ferry over to Tioman in about 2 hours or a much more comfortable option is to book a speed boat with your hotel in advance (journey time around 45 mins). The two best resorts on Tioman are Berjaya resort and Japamala. We have stayed at Japamala and it is superb. After relaxing on stunning Tioman take a boat back to Mersing and travel onwards by bus to Malacca (or straight to Kuala Lumpur). The bus from Mersing to Malacca takes around 7 hours so be prepared for a long journey, we advise at least stopping for one night in Malacca to break the journey up and experience what this interesting historical town has to offer. From Malacca, Kauala Lumpur can be reached by bus in about 1 to 2 hours depending on traffic. After spending a few nights in Kuala Lumpur head up to the Cameron Highlands for the last leg of your trip.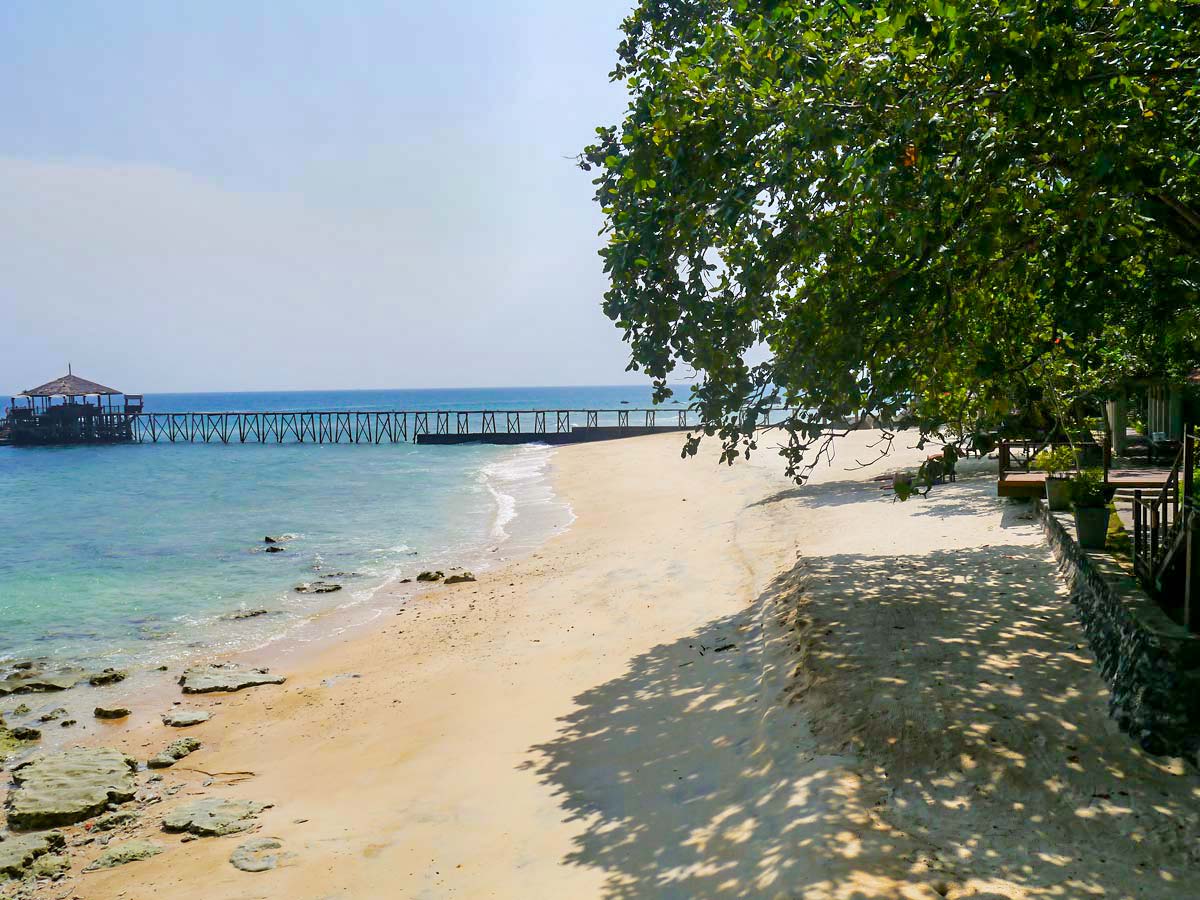 Japamala Resort, Tioman Island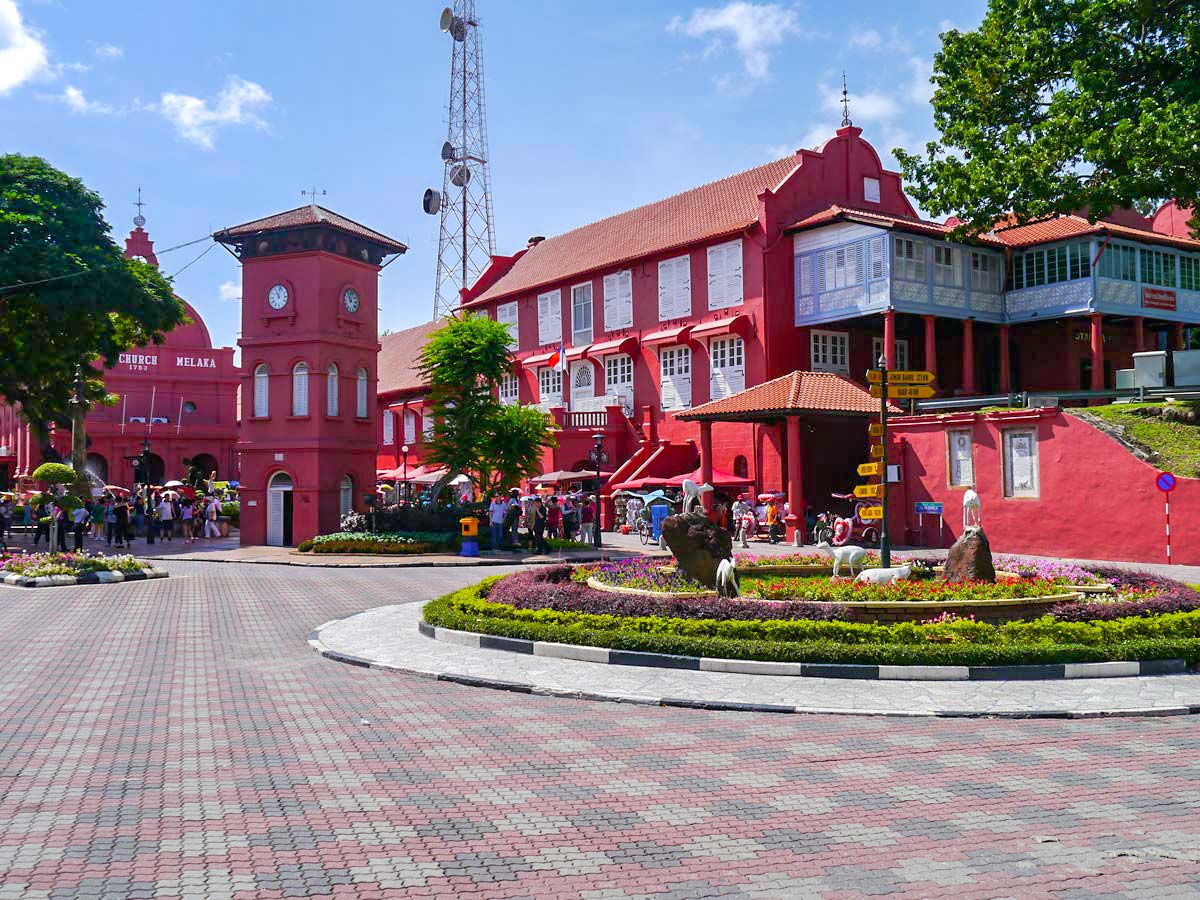 Dutch Square, Malacca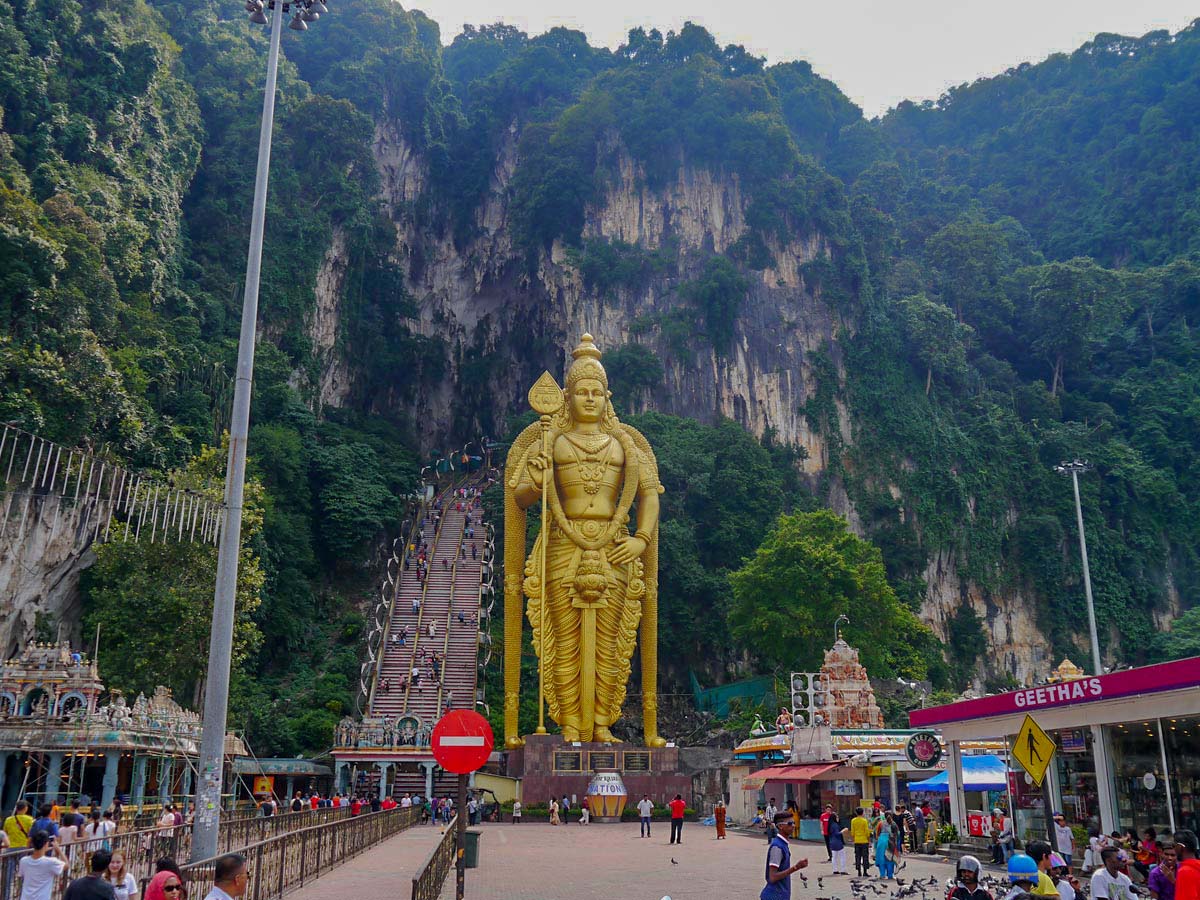 Batu Caves, Kuala Lumpur
You can find more information on the destinations in this itinerary by viewing the articles below.