Thailand
Review: Zazen Boutique Resort & Spa - The best place for a romantic break on Koh Samui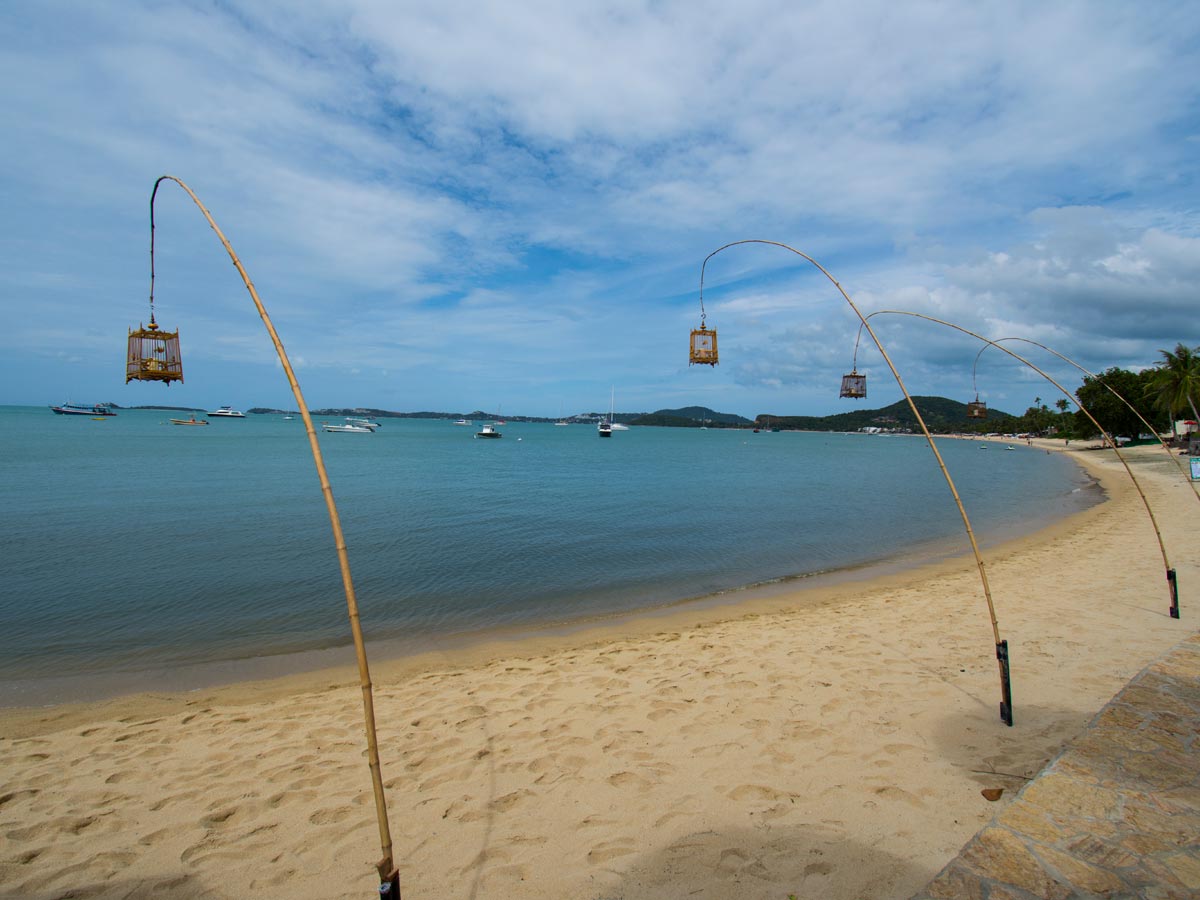 On a recent action packed South-East Asia tour we decided to spend our last few days relaxing on the beach and getting some much needed down time. We hadn't seen much in the way of Thailand's Islands on previous trips and Koh Samui seemed like the perfect place for a few days R & R.
We were lucky enough to be invited for a media stay at the fabulous Zazen Boutique Resort & Spa, a luxurious and romantic hideaway on Koh Samui's northern shore.
Set in beautiful lush gardens just footsteps from the beach, Zazen Boutique Resort & spa is an oasis of calm. The resort is truly boutique comprising of only 26 luxurious and very spacious villas.  With a locally renowned restaurant serving up an extensive menu of international cuisine and Thai classics, a superb spa offering a range of treatments, a beautiful swimming pool and direct access to the beach, once you are here there is little reason to leave the resort!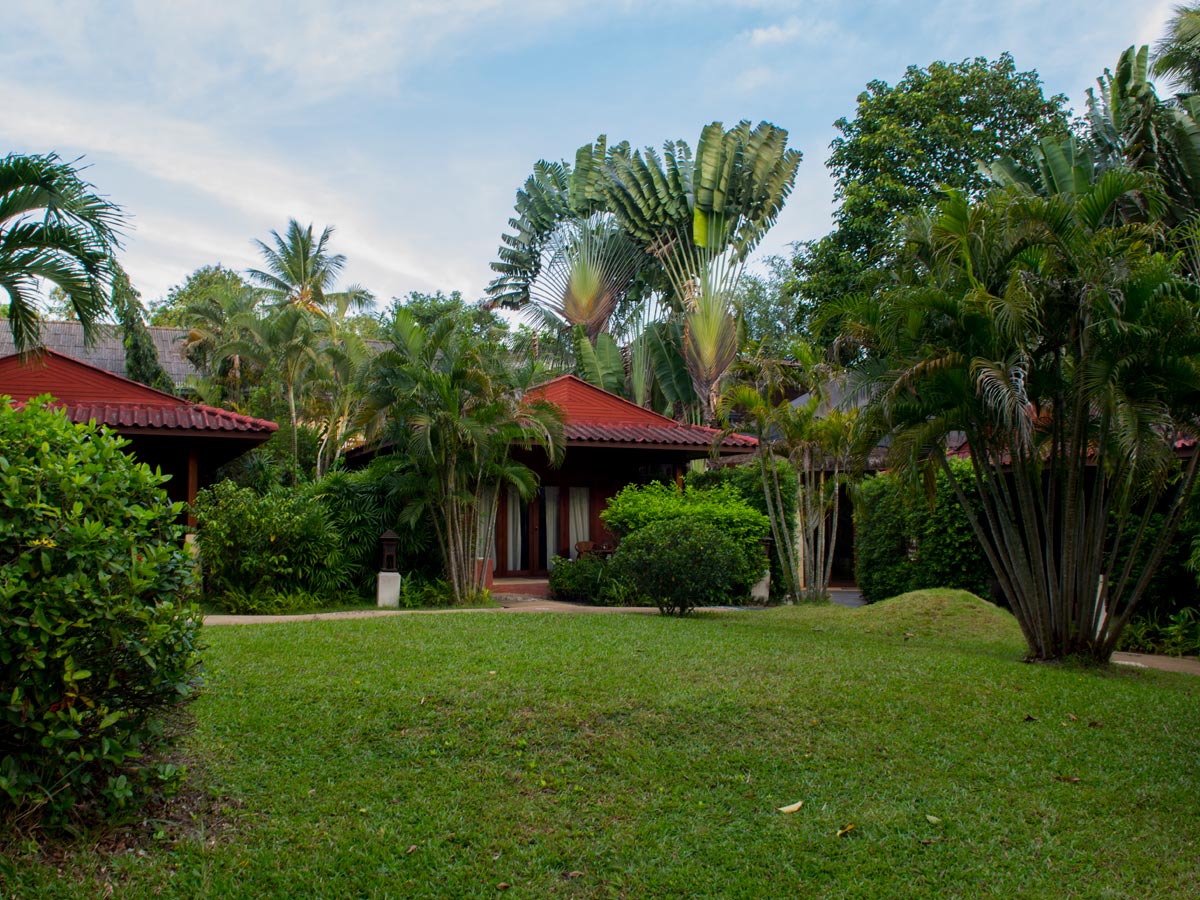 The Gardens at Zazen Boutique Resort & Spa
Zazen is a classy and upmarket boutique resort the just oozes with sophistication, the majority of the clientele here are couples looking for a romantic get-away and honeymooners.  We would highly recommend Zazen as a honeymoon resort for couples looking to spend a week or more exploring Koh Samui. The resort does also cater for children and with Samui being a year round holiday destination this is almost unavoidable during the July/August European school holiday period.
From check-in to check-out our experience at Zazen was pretty much flawless. We arrived at around 12.30pm on our first day; we had to wait a little while to get into our room as check-in is 2pm but this wasn't an issue, after enjoying a delicious welcome drink we left our bags with the friendly guys at reception and headed to the spa. After spending the previous day snorkelling, hiking and kayaking around Ang Thong Marine Park we were both in need of a good massage. "Le Spa Zen" didn't disappoint! We both went for the 45 minute head, neck and shoulder massage and enjoyed a further 20% discount which they offer from 11am-3pm, the massages were of a very high standard and great value – just what we needed!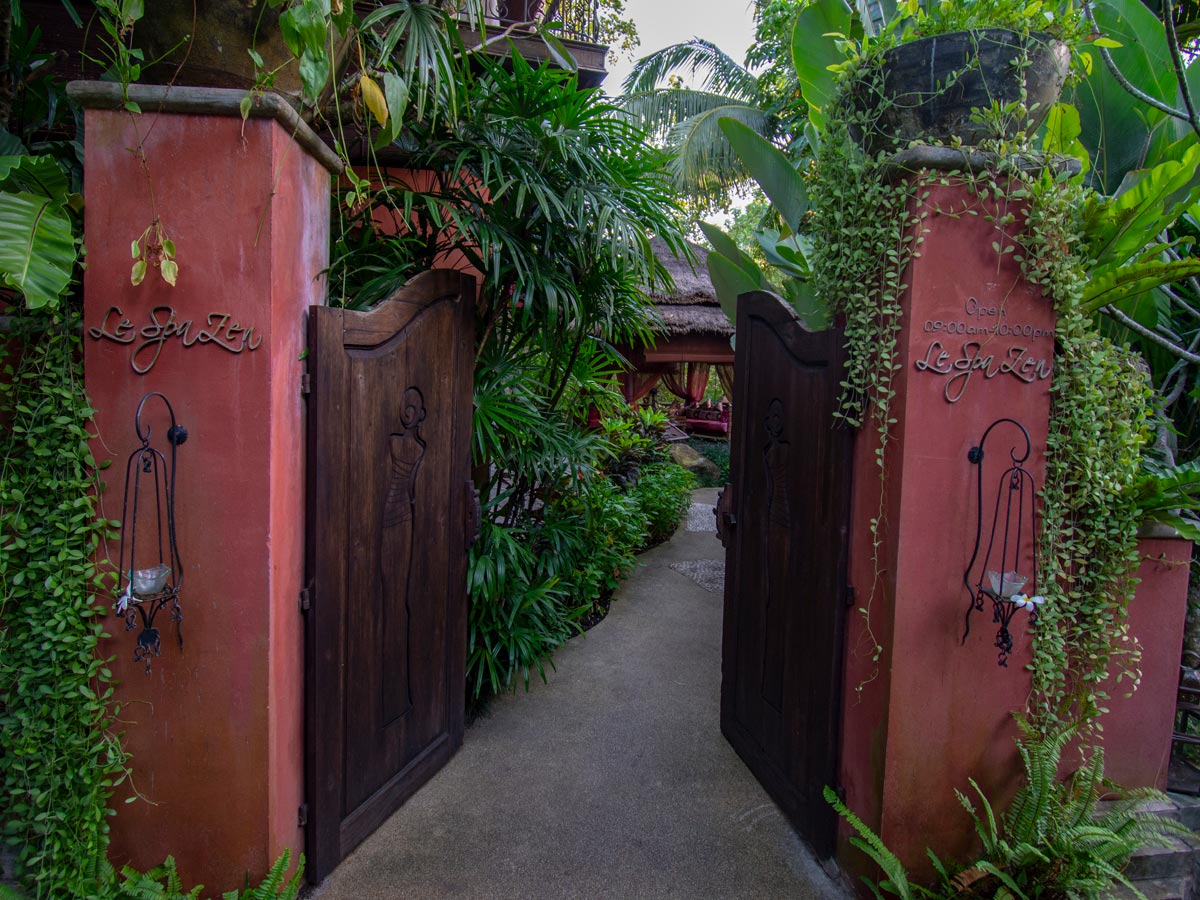 Entrance to Le Spa Zen
We were immediately impressed by our room (number 29) which is one of the recently renovated villas in the garden, it was very spacious, with a dedicated lounge area, comfortable king size bed and a luxurious bathroom.
Our room (#29) at Zazen Boutique Resort & Spa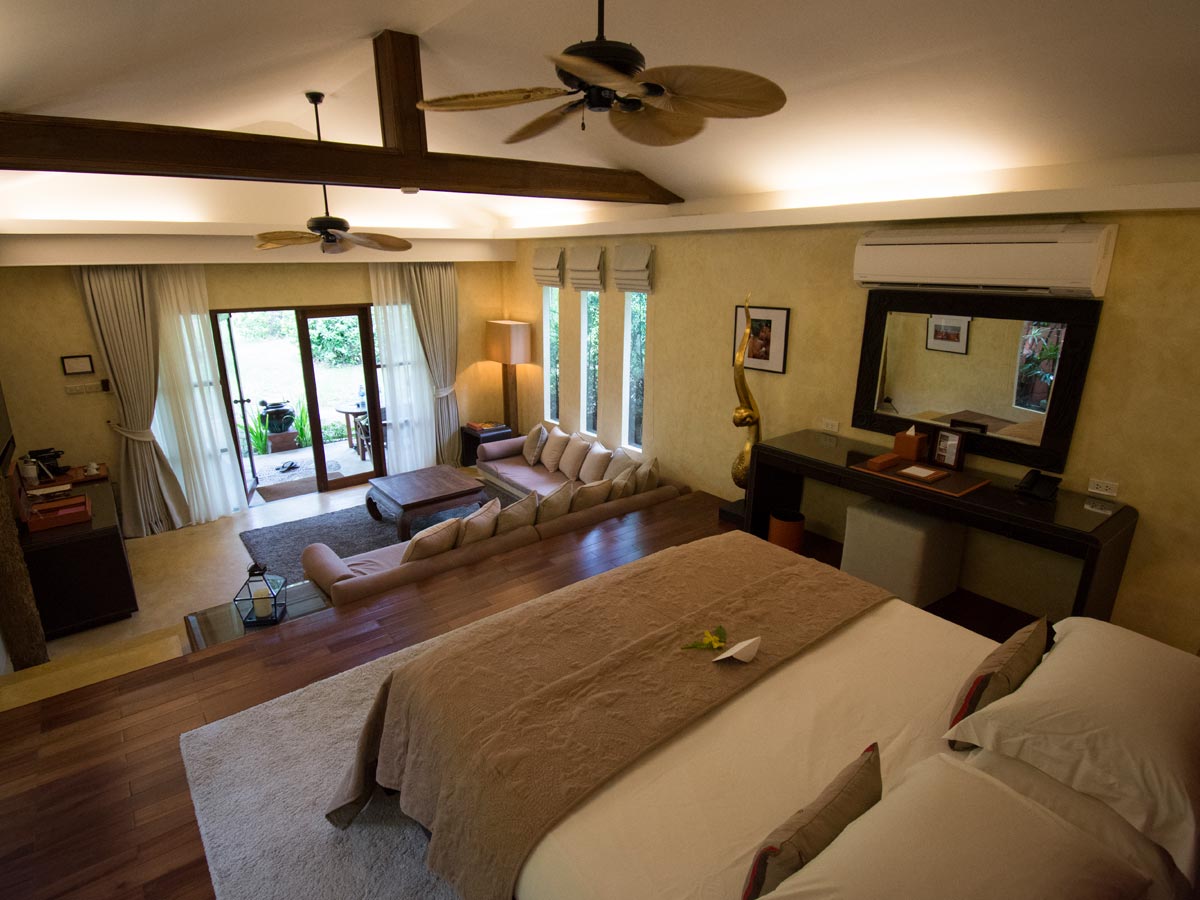 Our room (#29) at Zazen Boutique Resort & Spa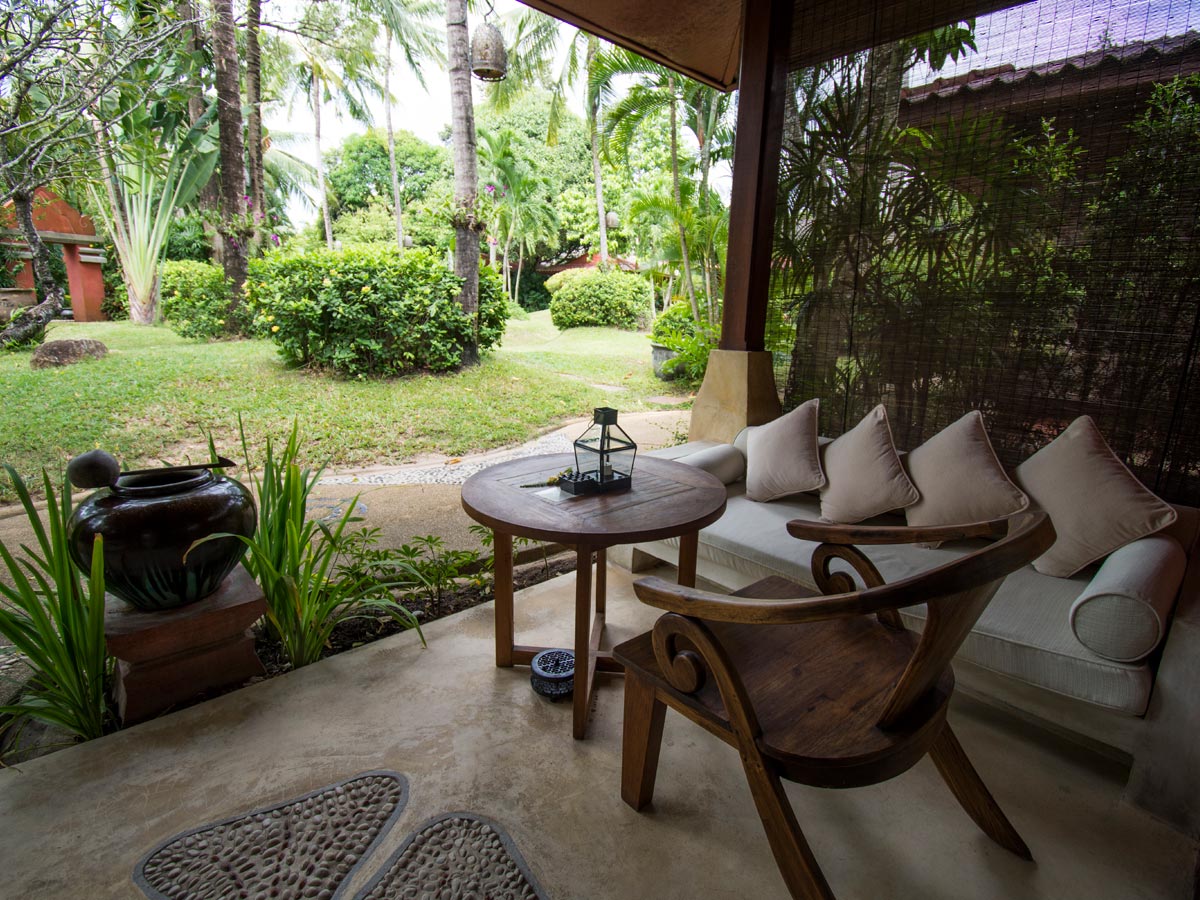 Our room (#29) at Zazen Boutique Resort & Spa
We spent our first afternoon just relaxing down by the beach and pool, enjoying some tasty snacks and drink s from the bar goes without saying! The "Zazen Beach Club" is a relatively new addition to the beach-front area of the resort, the focal point being beach bar/shack where you can hire out kayaks and paddleboards, as the water was so calm we decided to give paddle boarding a try for the first time, if nothing else it provided some entertainment for the rest of the beach!
The setting of the restaurant overlooking the water and with views towards Koh Phagnan is stunning and the menu and wine list available at Zazen Restaurant is equally impressive. With an array of tasting/set menus and an la carte of both European and traditional Thai cuisine, you really are spoilt for choice.  We spent our first evening at the resort and enjoyed three delicious courses at the Zazen Restaurant, the vegetarian massaman curry was excellent and the pastry chef's "Discovery Symphony" desert was just AMAZING – a must try! We also loved the little hideaways carved into the wall on the beachfront, the perfect place to sip an after dinner cocktail as the sun goes down!
We spent a few days on Koh Samui and found it a good place to relax and unwind. The main town of Chaweng is a little hectic at times and we found it quite overdeveloped, although it has the best nightlife. The location of Zazen is perfect if you're looking for a more relaxing time, the resort is a calming retreat during the day and the Bophut "Fisherman's Village" is only 5-10 minutes by tuc tuc or taxi which has ample bars, restaurants and boutique shops to keep you entertained for a few evenings.
We used the airport shuttle service offered by Zazen during our stay which made things even more effortless. All in all we had a great time on Koh Samui and we put this down to our stay at Zazen Boutique Resort & spa, we couldn't have asked for more in terms of quality accommodation and friendly staff. We would love to come back one day and would thoroughly recommend this hotel for a romantic get-away or honeymoon destination.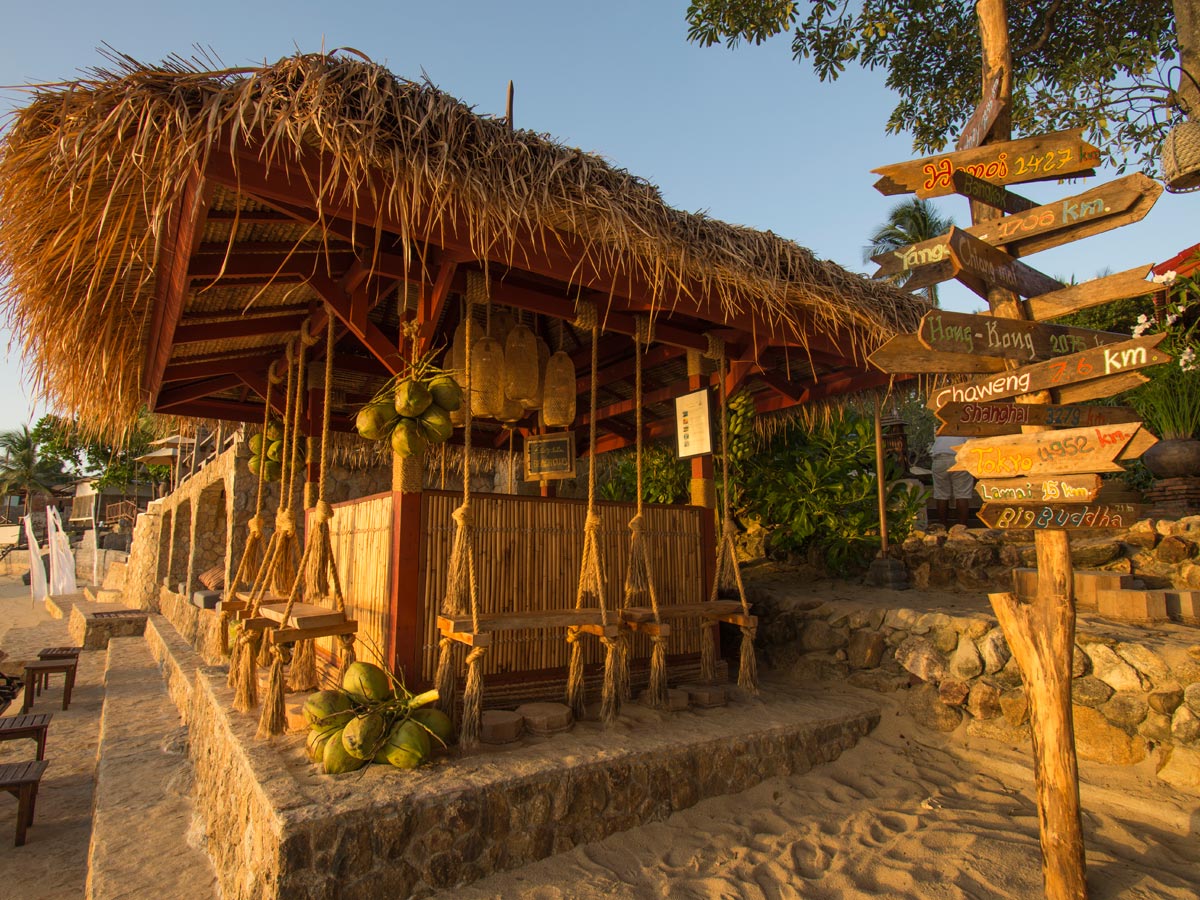 Zazen Beach Club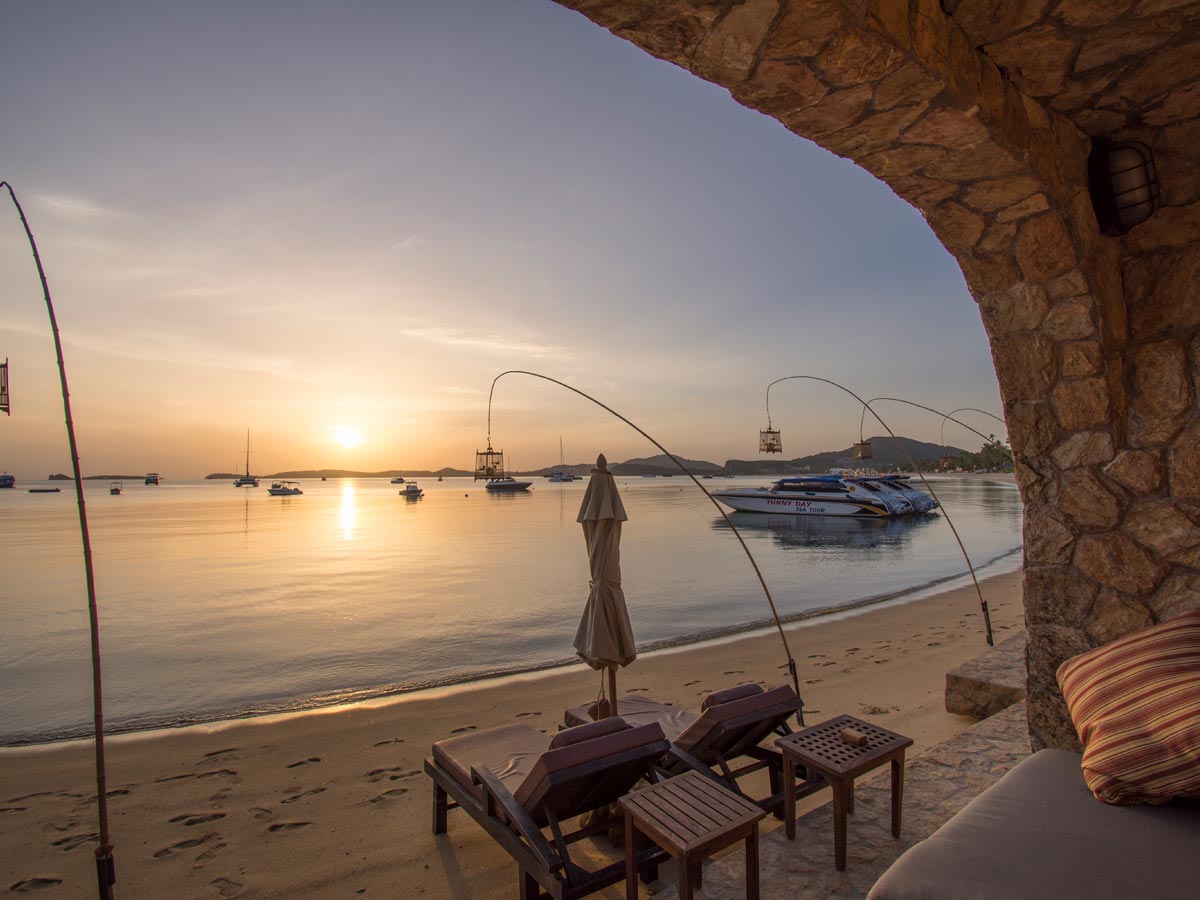 Beachfront Hideout area
This article was sponsored by Zazen Boutique Resort & spa. All opinions are our own.
Disclaimer: All opinions contained in this article/review are our own. All photographic work is our own unless otherwise stated.