Malaysia
Six things to do in Malacca, Malaysia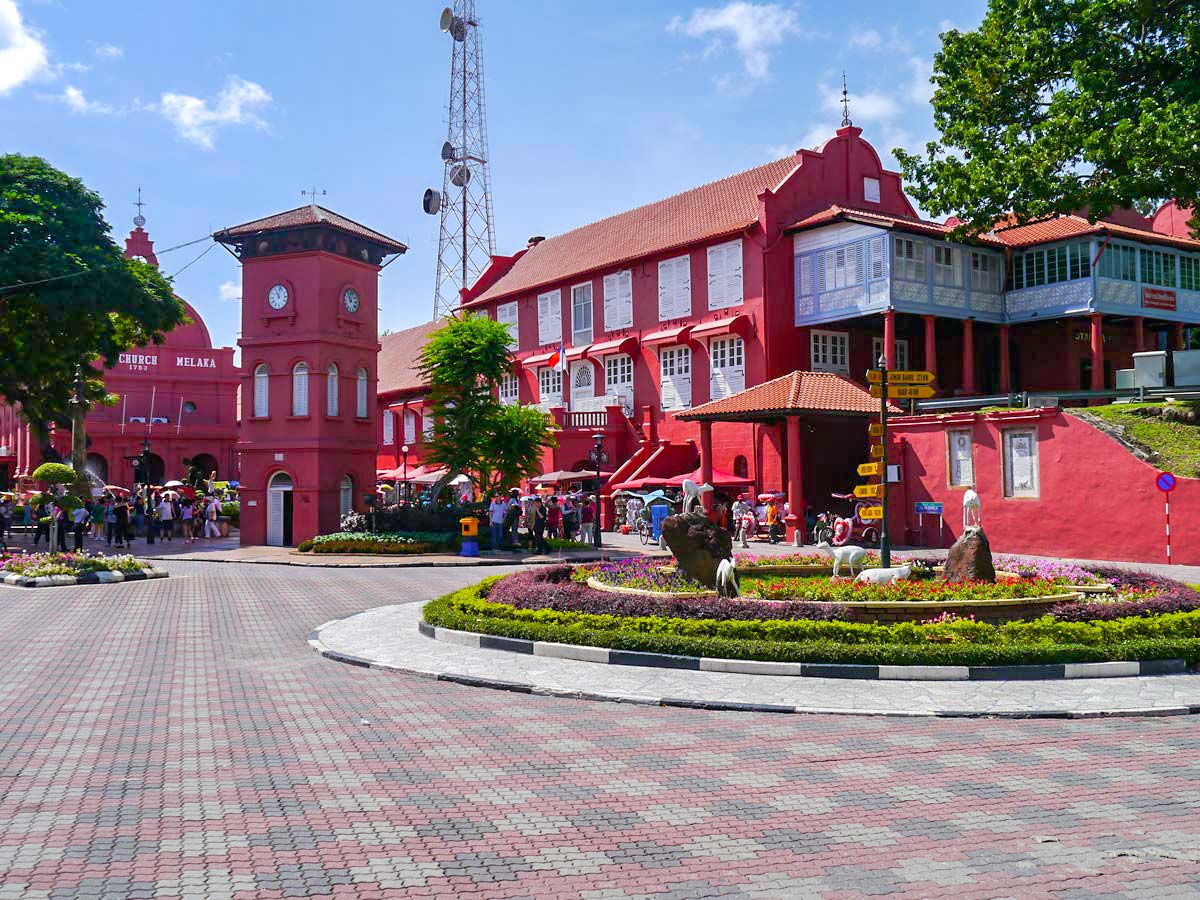 Malacca (Melaka in Malay), one of Malaysia's southern cities (and capital of the region by the same name) is steeped in history. The oldest Malaysian city in the Straits of Malacca, it has Sumatran, Portuguese, Dutch and British colonial influences and has since 2008, been designated a UNESCO world heritage site. Its is also a haven for foodies with many hawker food stalls and good restaurants offering authentic Malay cuisine.
We spent two nights here, it is a good place to chill out for a day or two if you are heading up from Singapore or across from the east coast. Malacca is pretty compact so you can take your time and see it all in a day and a half. Stay at the Casa del Rio Melaka an upscale sleek hotel with rooftop pool and spa, the rooms here are huge and very good value. Here is our pick of the top 6 things to do in your 2 night stay:
1. Tour the city
Taking a walking a tour of the city is a good option and can be done either self guided using a map from your hotel or organised via the tourist centre (free) – these start at around 8.30am to avoid the heat, highlights will include: Jonker Street / Jonker Walk, Cheng Hoon Teng Temple – Malaysia's oldest Chinese temple, The Stadhuys, Dutch Square & St Pauls Church, Porta de Santiago, Malacca Sultanate Palace and the Proclamation of Independence Memorial.
2. Ride a rickshaw
If the heat is too much to tour the city on foot you can always take a tour by rickshaw. These are no ordinary vehicles in Malacca and drivers compete to decorate them in the most eccentric fashion, using garlands of flowers, fairy lights and usually complete with a booming sound system.
3. Visit Baba Nyonya Heritage Museum
This classic Peranakan townhouse arranged to look like a typical 19th-cenutry Baba-Nyonya residence, complete with Victorian and Dutch-style Chinese hardwood furniture.
4. Cruise along the Malacca River
No visit would be complete without a 40 minute river cruise along the Malacca river, this is best done around sunset.
5. Sample authentic Malay cuisine
Malacca has plenty of food and drink options and it is a must to try some classic Nonya cusine such as Nonya Laksa, Ayam Pongteh (Nyonya stewed chicken), or curried prawns with pineapple. Our two favourites in Malacca are Seri Nyonya Peranakan Restaurant and Nancy's Kitchen.
There's also some fantastic Indian cuisine on offer in Malacca as well and we highly recommend the awesome Tandoori & Naan at Pak Putra Indian Restaurant, whenever we have a good curry it always get's compared to this place! Fantastic food and unbeatable value for money.
For after dinner drinks head to Geographer Cafe for a good selection of beers and cocktails.
6. Check out Jonker Street Night Market
If you're fortunate to be in town on a weekend you can also check out the Jonker Street Night Market, a bustling array of street food stalls & souvenirs, plus entertainment.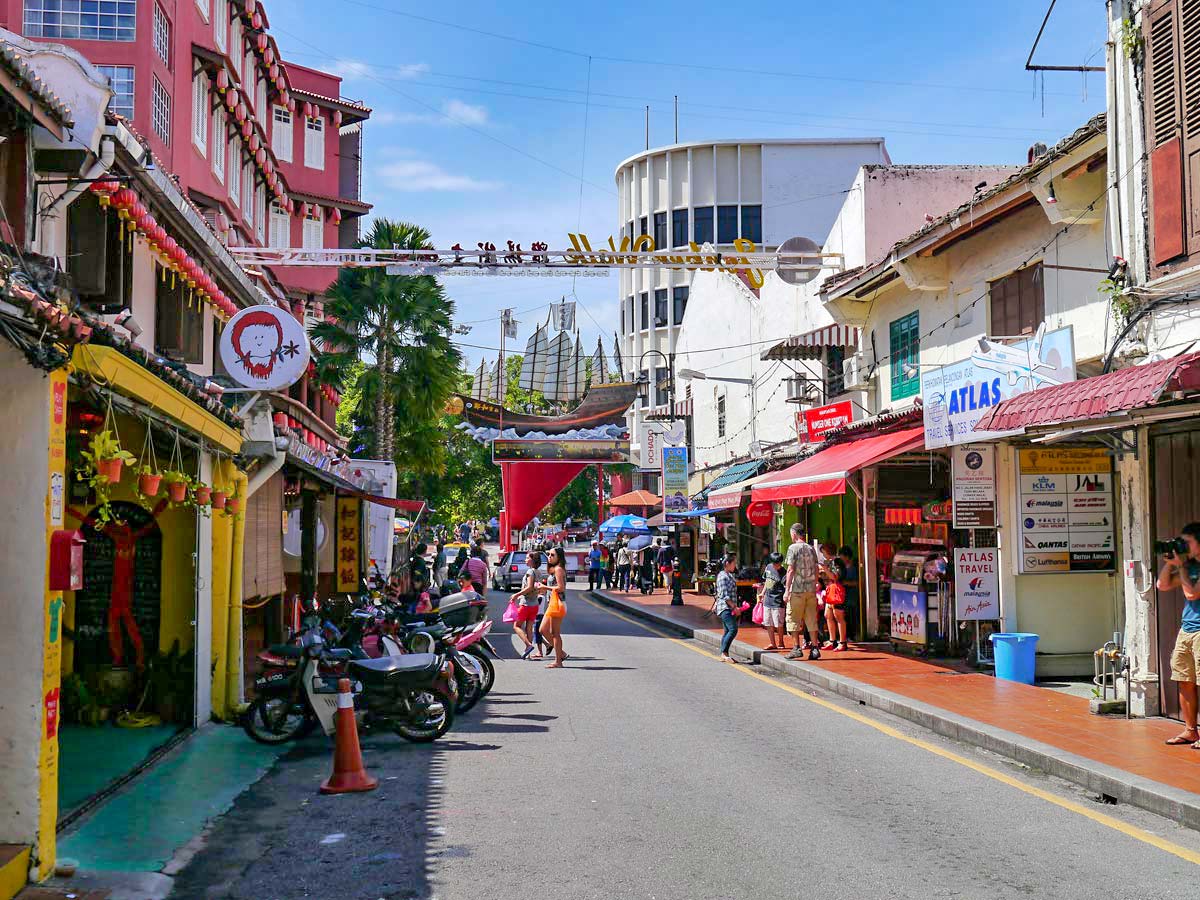 Jonker Street, Malacca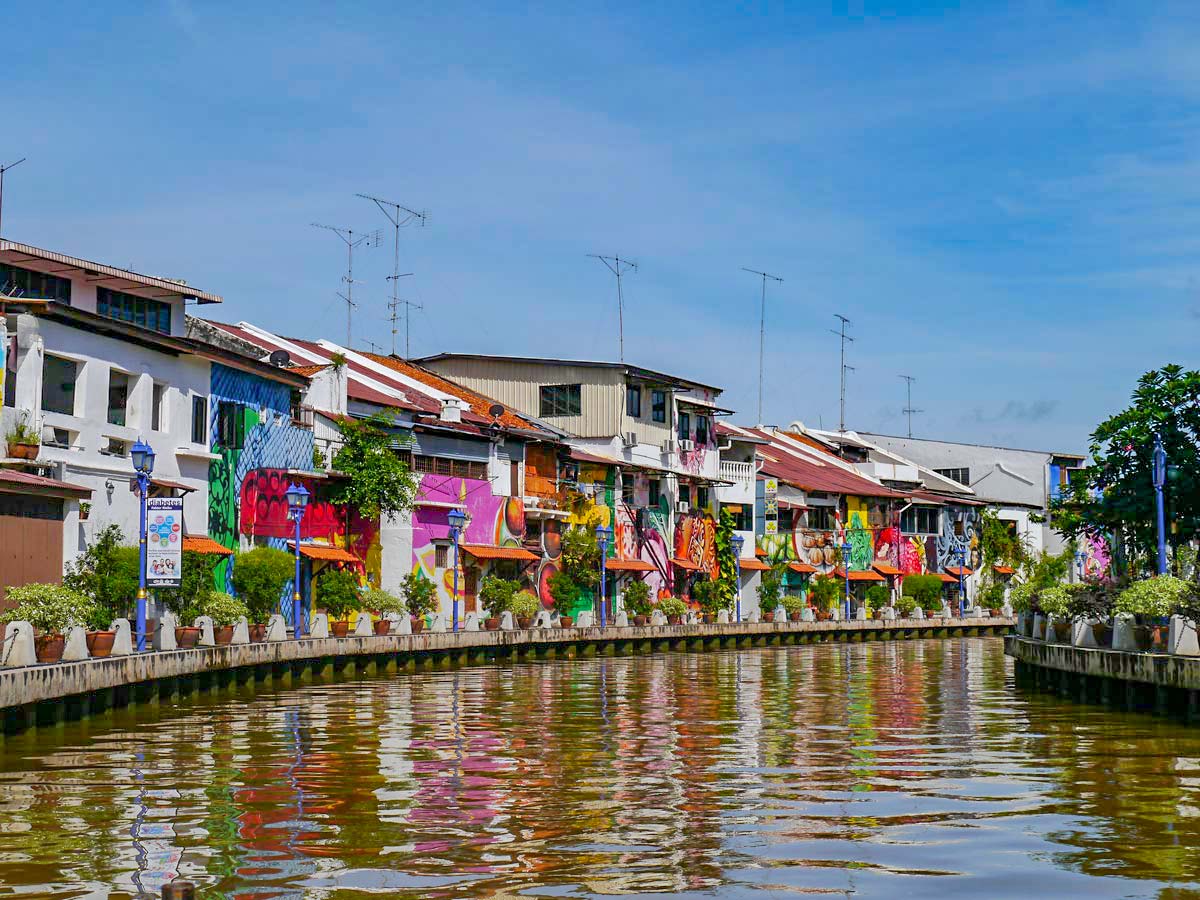 On the Malacca River