Malaysia
How to spend 2 to 3 days in Kuala Lumpur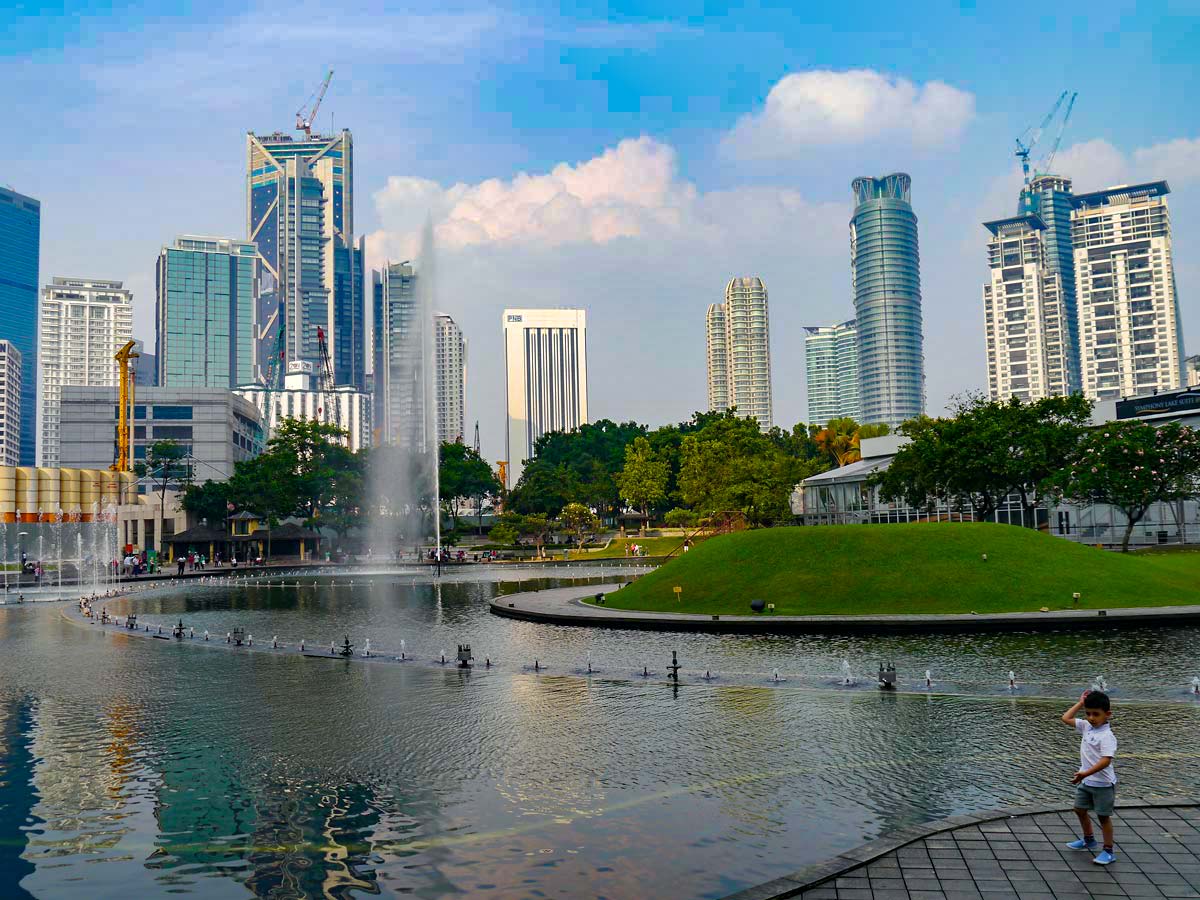 Kuala Lumpur, Malaysia's steamy capital city - affectionately known by locals as KL it is a full on mashup of culture and style. The small colonial district located around Merdeka Square has some fine examples early Moorish architecture such as the Sultan Abdul Samad Building which sits in stark contrast to the steel-clad skyscrapers of the Petronas Twin Towers and the KLCC. Here in KL you will also find colourfully decorated mosques and temples of the country's Malay, Chinese and Indian communities, buzzing street-food markets, and shopping mega-malls.
Despite the searing heat, it is a city best explored on foot, and this is made easy by the web of interconnected air-conditioned shopping malls and the impressive 600m long, air-conditioned Bukit Bintang KLCC (BBKLCC) pedestrian walkway. There is plenty to see in KL and you can cover the highlights in a couple of days. Our suggested itinerary goes a little like this.
Day 1
Take a morning visit to the Petronas Twin Towers. Booking tickets online and in advance is essential, otherwise you will have to get up very early and queue from 7am to get same day tickets! The towers are open from 9am-9pm but note they are closed on Mondays and religious holidays and from 1pm-2.30pm on Fridays. Built in the 1990's each tower was built by separate contractors (one Japanese and one South Korean) in an effort to complete the project on schedule. At 452m (1483ft) they remain the tallest twin tower structure in the world. A visit to the towers will allow you to view the city from the top and take a walk across the sky bridge which connects the towers at 58 meters.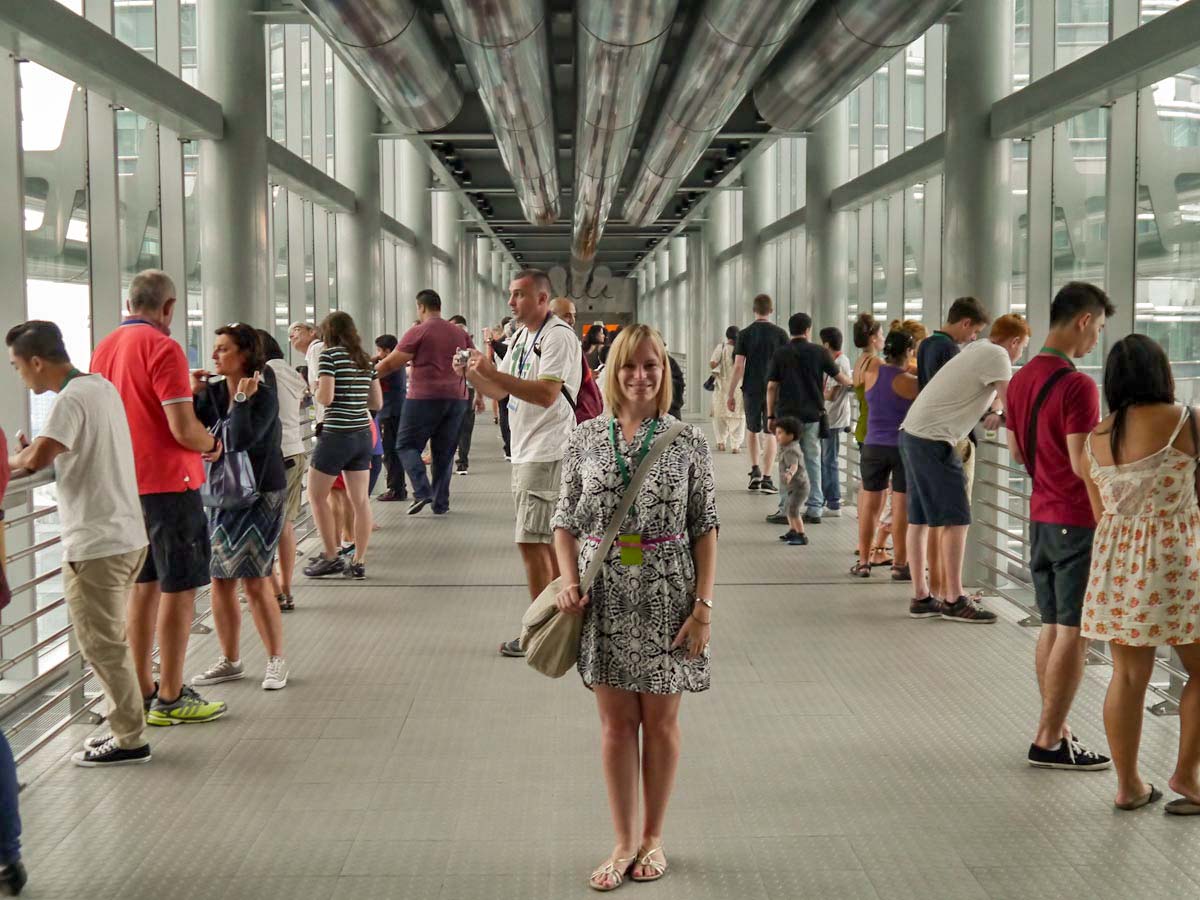 Inside the "Sky Bridge" - Petronas Twin Towers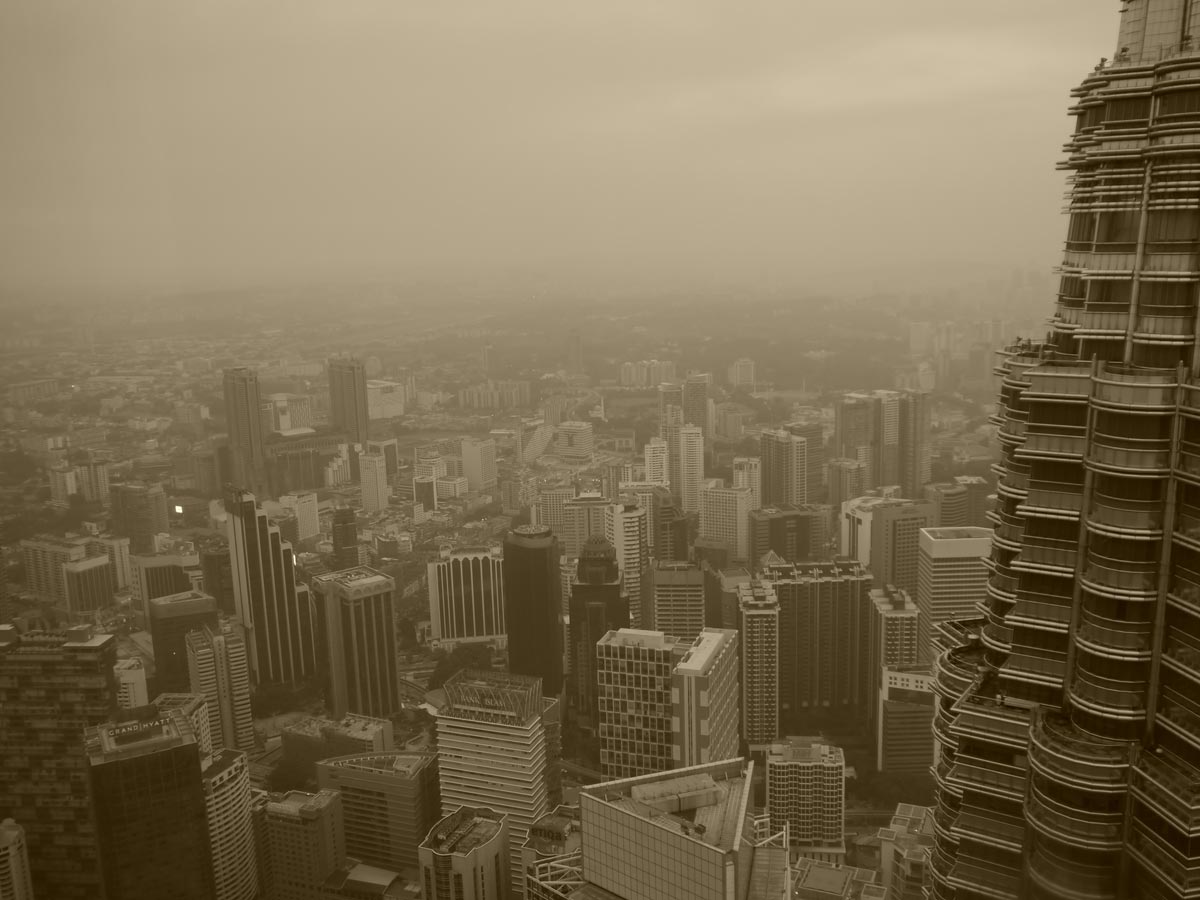 View from the top - Petronas Twin Towers
In the afternoon, take the BBKLCC walkway over to Bukit Bintang for a spot of lunch and shopping. If you like dim sum then be sure to check out the KL branch of Michelin Star chain Din Tai Fung, located in the Pavilion shopping mall. Spend the afternoon and evening in this vibrant part of the city heading over to Jalan Alor for some tasty street food later on. Jalan Alor is KL's premier food street and has many restaurants and street stalls, the best being the excellent Wong Ah Wah (WAW) specialising in chicken wings like no other! For night-time entertainment head to Changkat Bukit Bintang, this is KL's premier nightlife street and plays host to a plethora of pubs, cocktail lounges and nightclubs.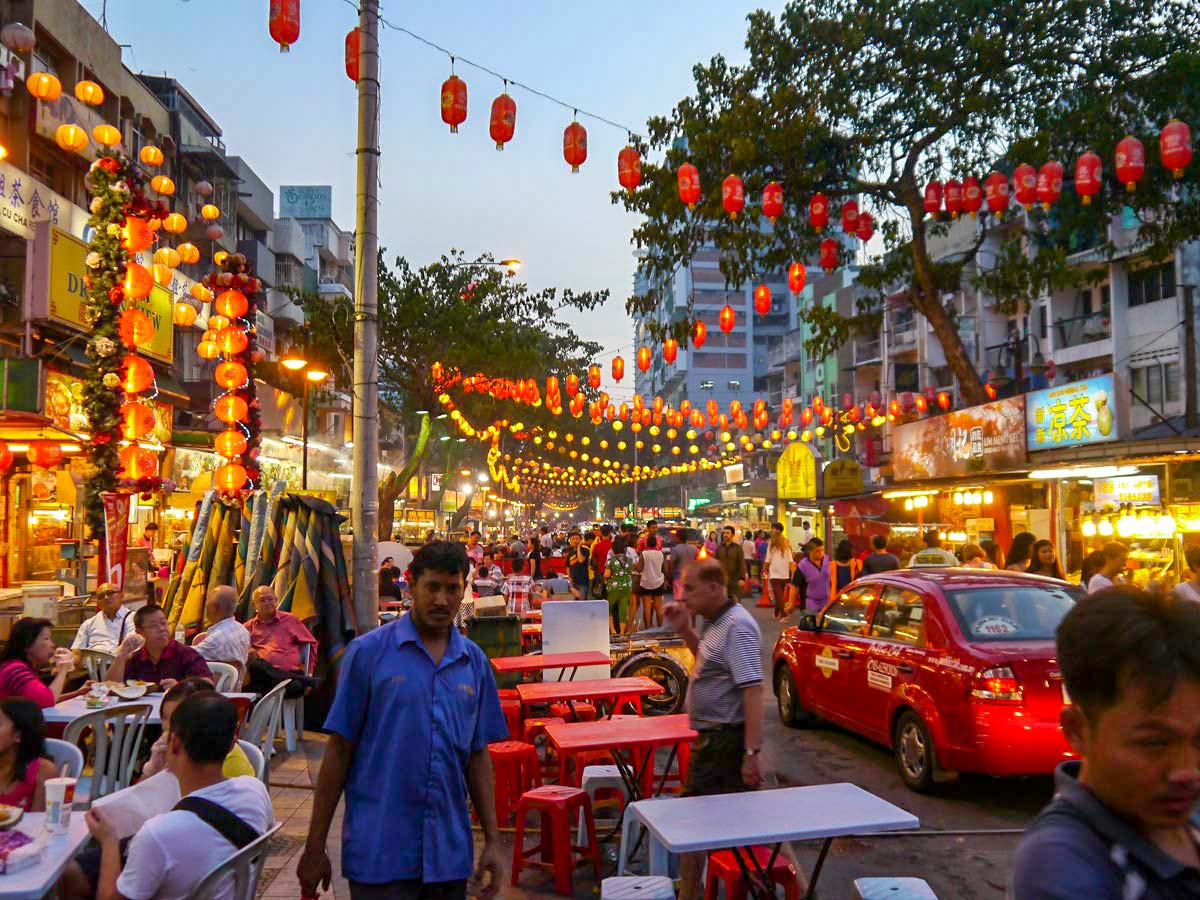 Street Food Market, Jalan Alor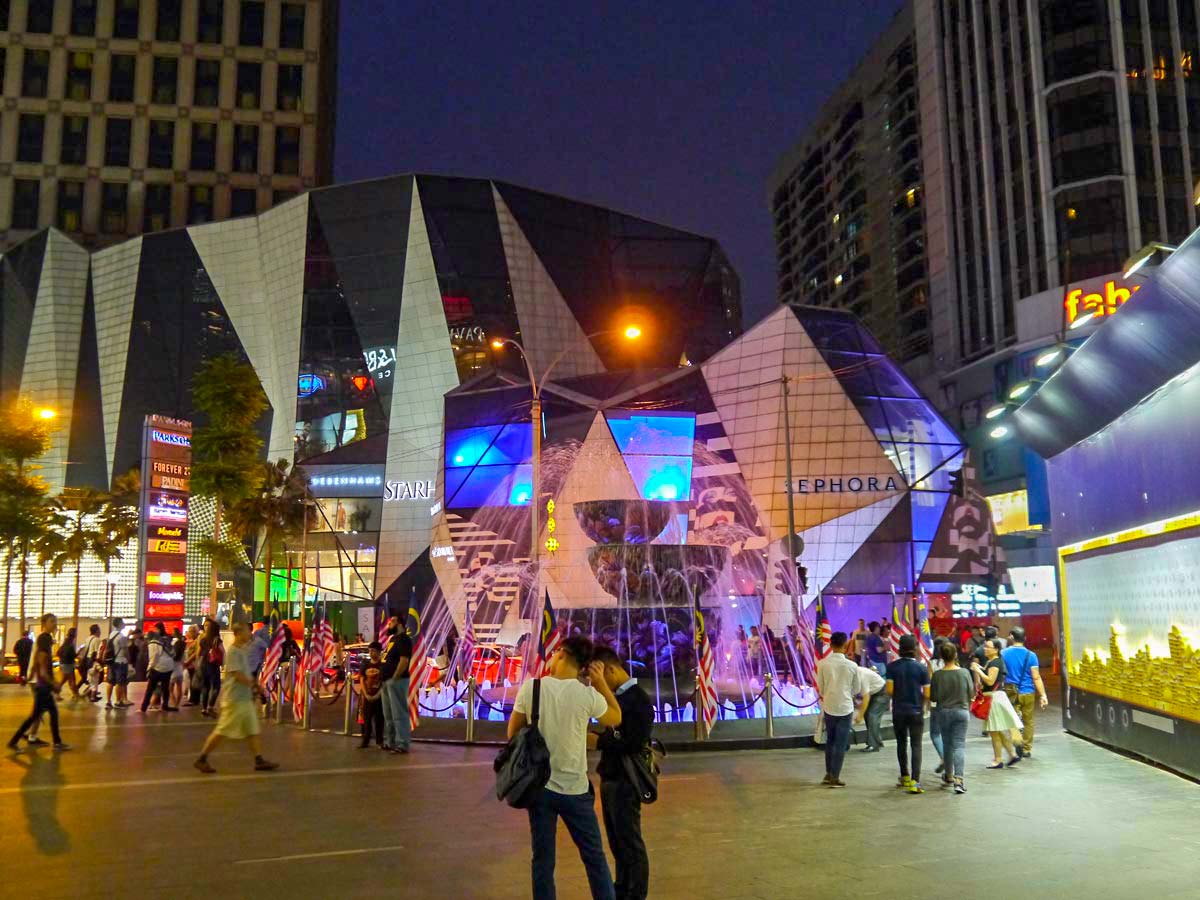 Bukit Bintang, Kuala Lumpur
Day 2
Take a taxi ride out to the Batu Caves on the edge of the city where you will be greeted by the world's tallest statue of the Hindu god Muragan. Standing at 42.7 m (140 ft) high it was created from 550 cubic metres of concrete, 250 tonnes of steel bars and 300 litres of gold paint imported from neighbouring Thailand and it is certainly a sight to behold. To reach the caves you must ascend almost 100m via a steep climb of 272 steps, whilst dodging an unruly army of macaques! These cheeky monkeys are a bit of a pest so it's best to keep away from them and avoid eating or drinking out of plastic containers whilst climbing the steps. One of Malaysia's most distinctive geographical features is the labyrinth of spooky caves found within the country's limestone cliffs and the Batu Caves are certainly worth a visit, be sure to allow enough time to tour the Dark Cave to learn about the area's natural history.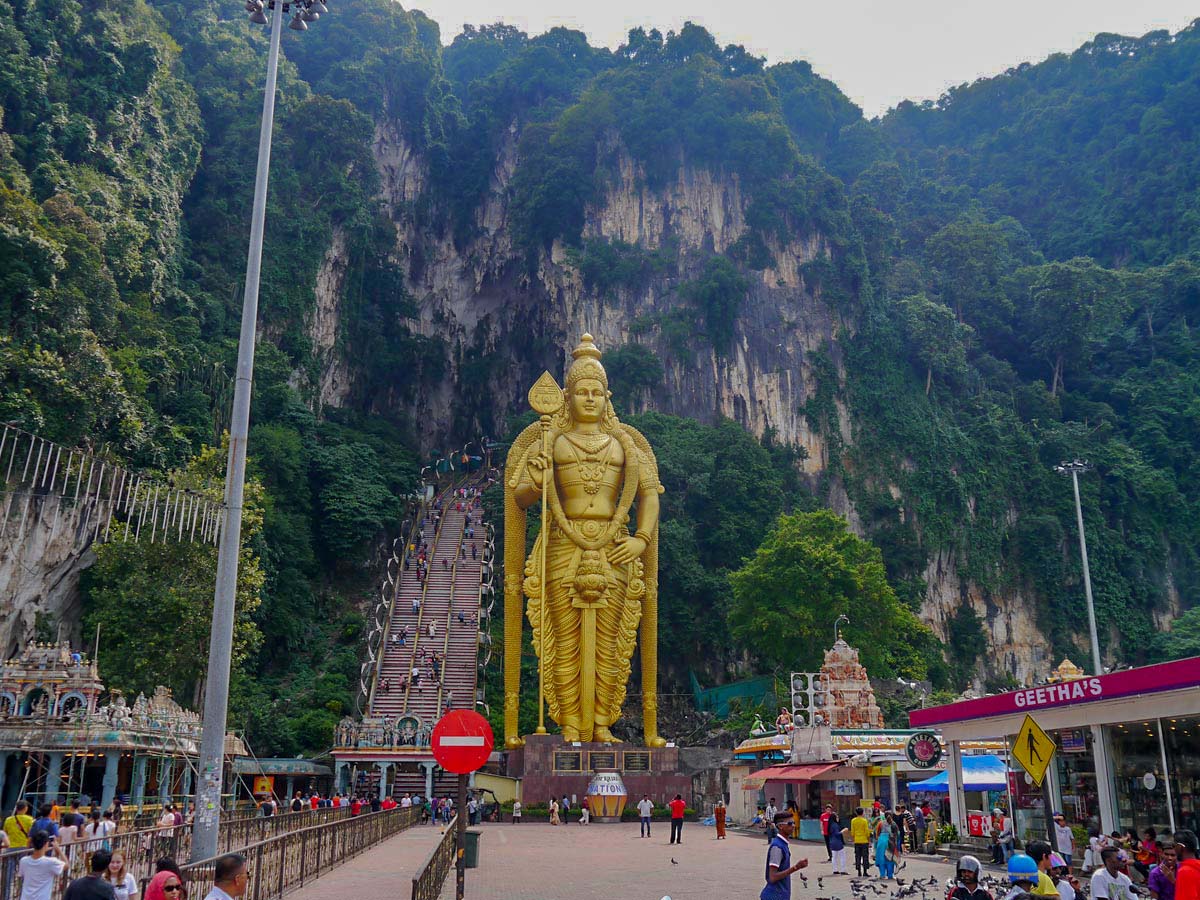 Batu Caves, Kuala Lumpur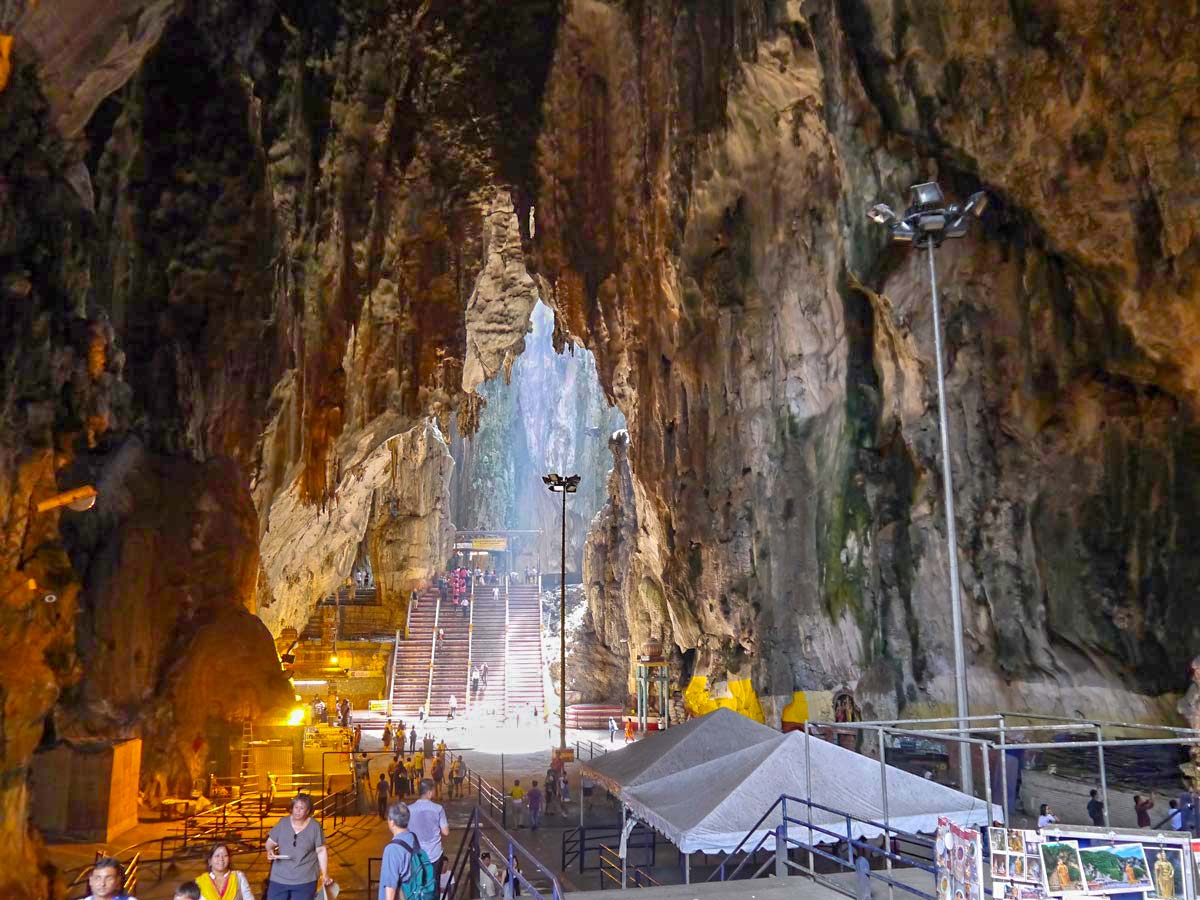 Batu Caves, Kuala Lumpur
After making it back down the 272 steps in one piece jump in a taxi and head over to KL's central market, grab some lunch and check out this vibrant shopping and arts centre, also nearby is the Petaling Street Flea market and the must see colonial area of Merdeka Square.
Later on, head back over to Bukit Bintang for the evening. We highly recommend at the fine-dining Malay restaurant Enak located on level LG2 or the Starhill Gallery, the menu showcases the fusion of Malaysian cuisine and is exceptional value for money. There are other good choices nearby too on this self styled "feast floor" of this high-end mall.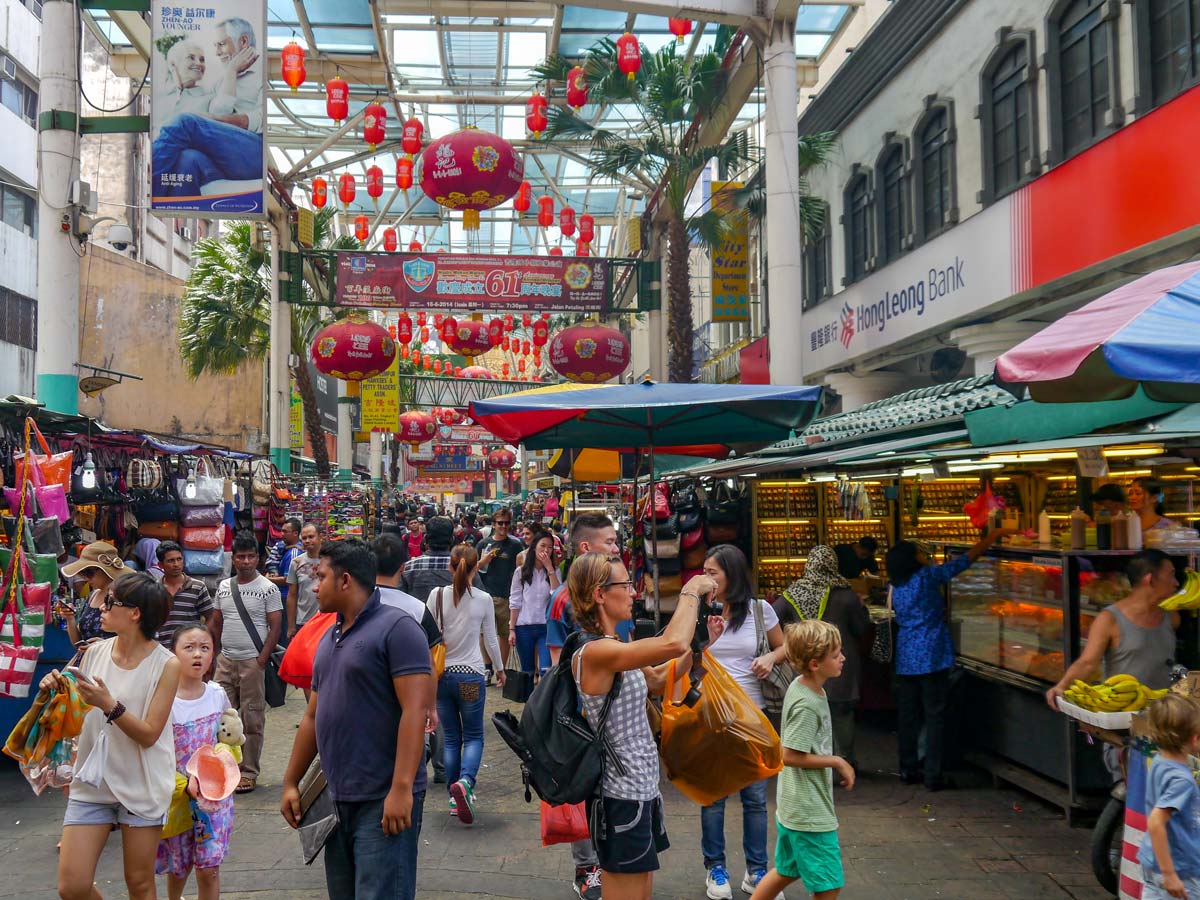 Central Market, Kuala Lumpur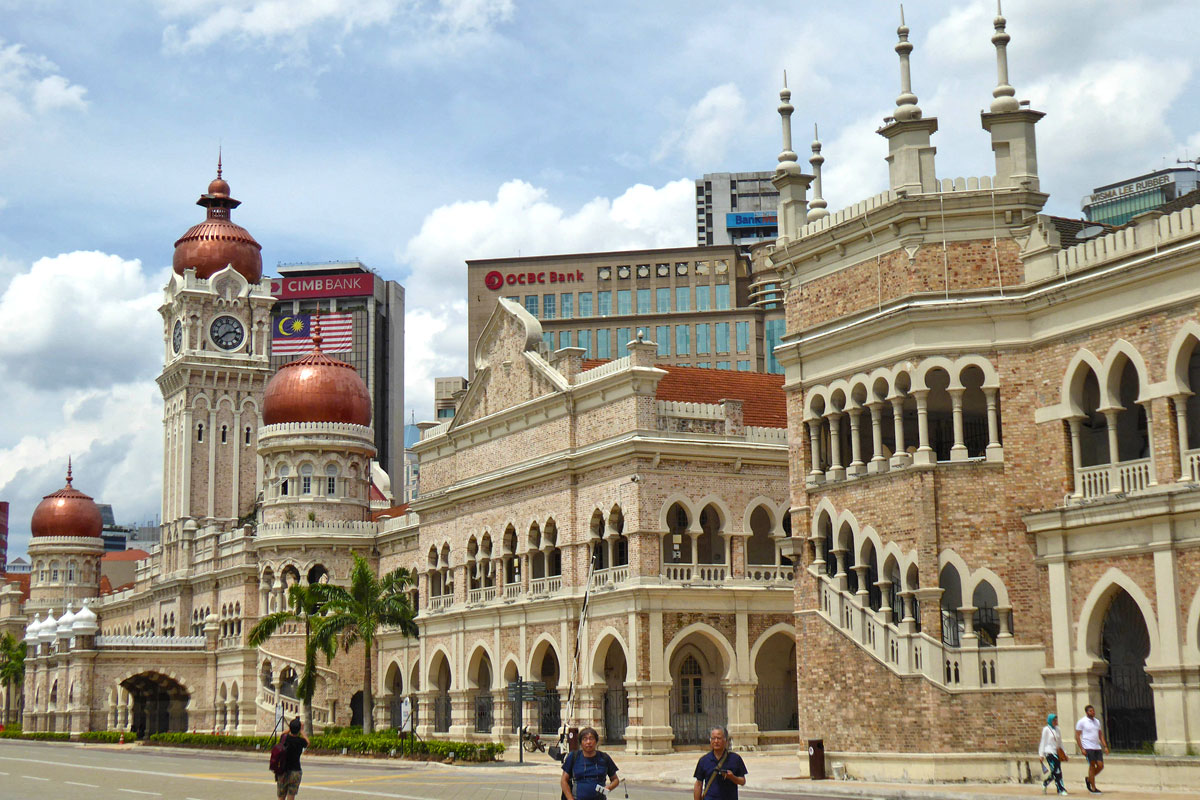 Merdanka Square, Kuala Lumpur
If you run out of things to do, a trip to the Aquarium located in KLCC is a worthwhile visiting. Nestled in the heart of the bustling "Golden Triangle" of Kuala Lumpur and within walking distance from the Petronas Twin Towers, Aquaria KLCC is a state-of-the-art oceanarium showcasing over 5,000 different exhibits of aquatic and land-bound creatures over a sprawling 60,000 square-foot space in the Concourse Level of the Kuala Lumpur Convention Centre. Here you can get up close (albeit behind the glass) to sharks, rays and turtles, the aquarium has a 90m long underwater tunnel from where you can view various species gliding above you - certainly a unique experience!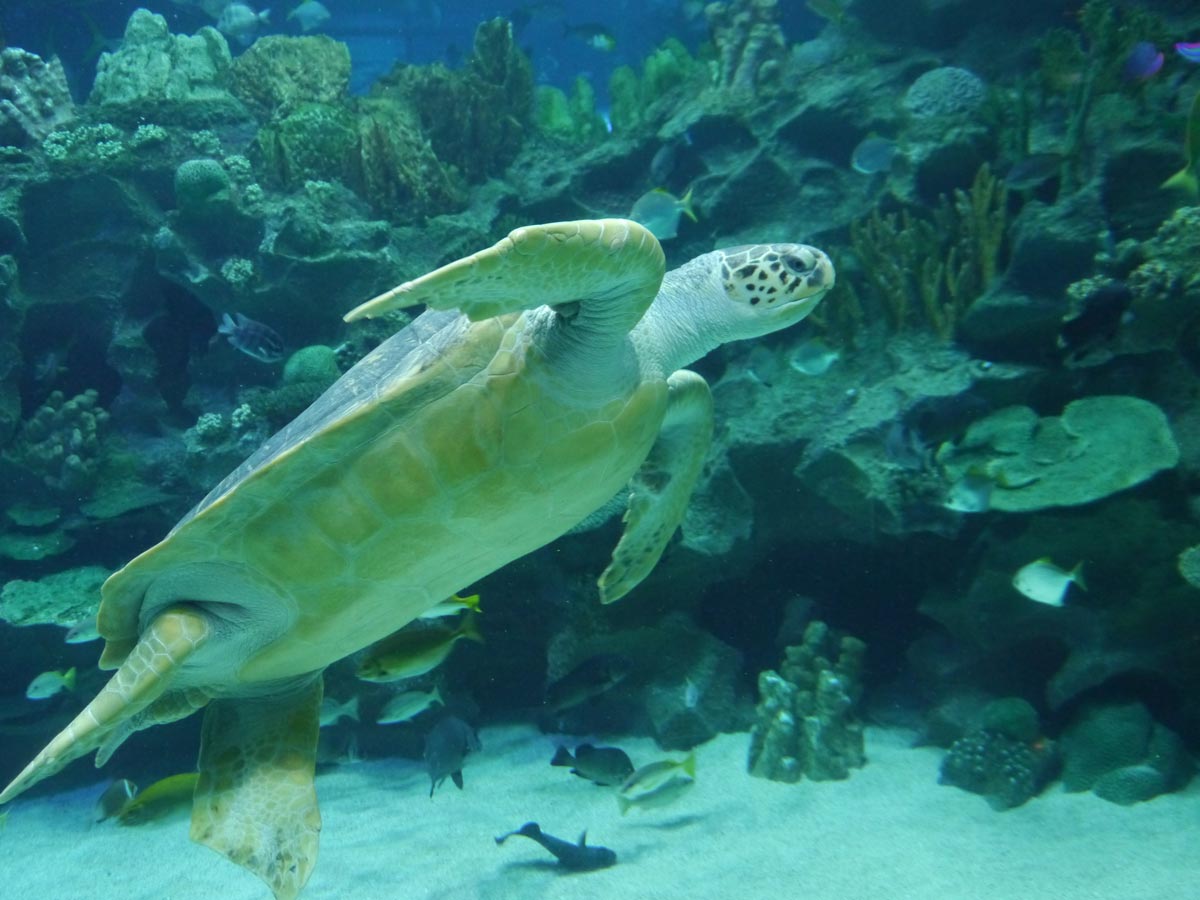 Turtle at Aquaria KLCC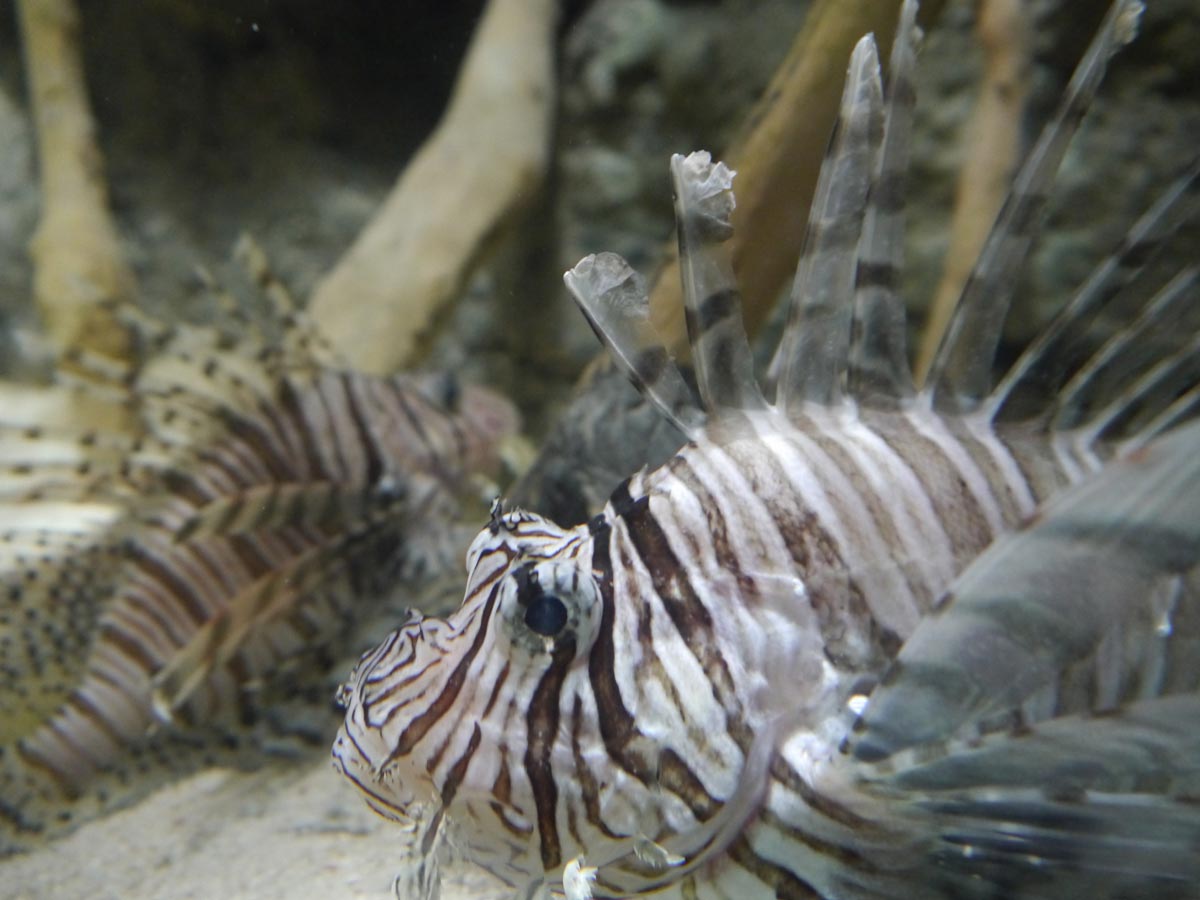 Lion Fish at Aquaria KLCC