Malaysia
Palau Tioman - Malaysia's paradise island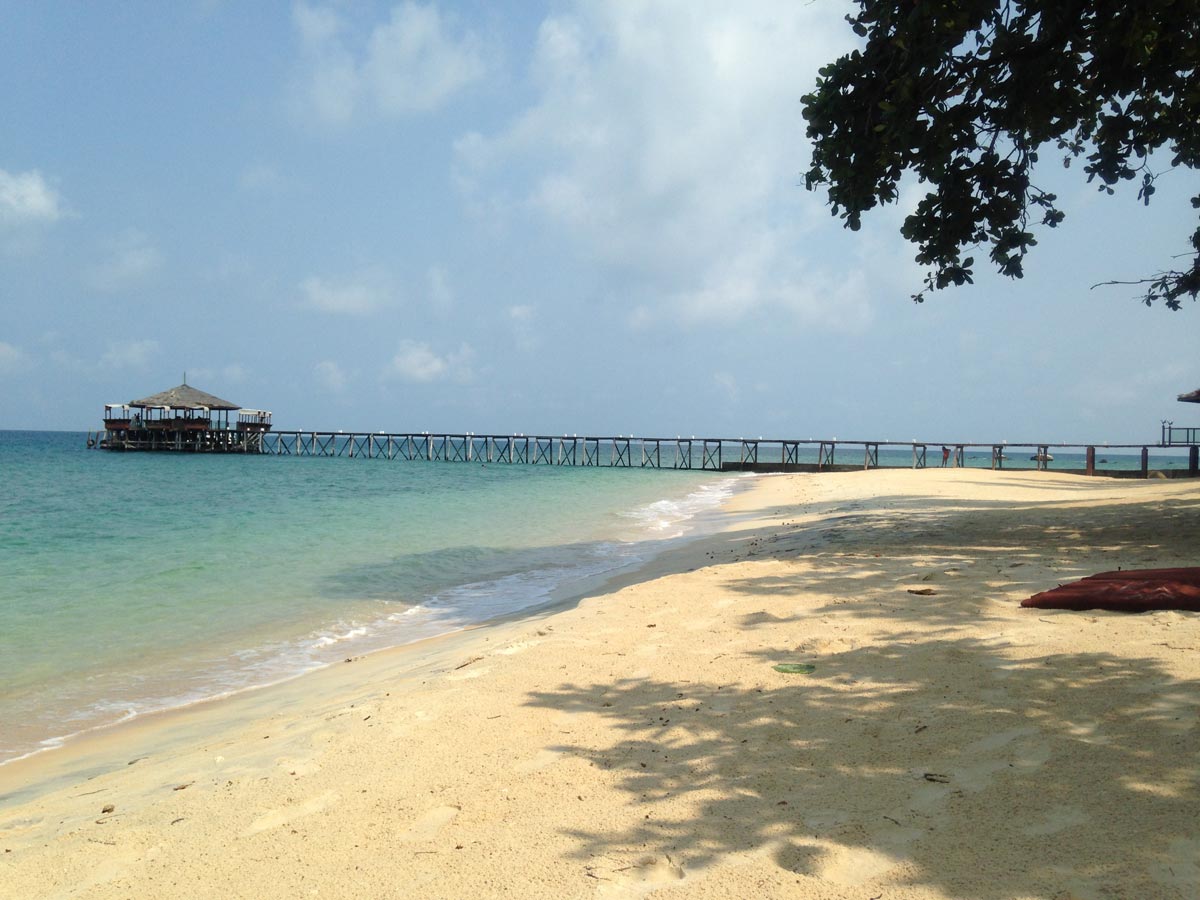 Despite growing popularity, Tioman remains largely unspoiled by tourism and has retained it's pristine wilderness and authentic villages. There are eight main villages, Tekek the largest largest village serves as an administrative centre where you will find the airport (however flying in here is not for the feint-hearted) and the islands sole ATM. Air Batang (known as ABC) is where you can find most of the islands budget accommodation, dive operators and a handful of beach bars and eateries. Then there is Juara, this laid back and idyllic spot on the islands east coast hosts the islands best surf beach and the Juara Turtle project. Here you can also find jungle road/trails that connect most of the west coast, from Salang to Genting.
We spent 6 days on Tioman and loved every minute. So if you're looking for a relaxing tropical island getaway with un-spoilt natural beauty, interesting nature and great diving or snorkelling experiences then look no further. Come to Tioman Island, stay at the fantastic Japamala Resort, spend time on the beach, go diving or snorkelling, go for a trek in the jungle and definitely visit the Juara Turtle Porject.
The island is within easy reach of Singapore via an approx 3 hour bus journey and a hour's speed boat transfer from the jetty in Mersing. Buses can be booked with busonlineticket.com, there are many buses leaving daily and range from around SG$30 - $SG50 per person. We took buses with Transnasional who were reliable and safe but a different company KKKL are now running the service to the jetty, you don't want to be walking from the station in the town with bags! We wouldn't recommend flying into Tioman as it is expensive and the airport has a somewhat extreme reputation. The other option would be to hire a car but you would have to first cross the causeway to Malaysia to make this worthwhile as car hire in Singapore is extortionately expensive.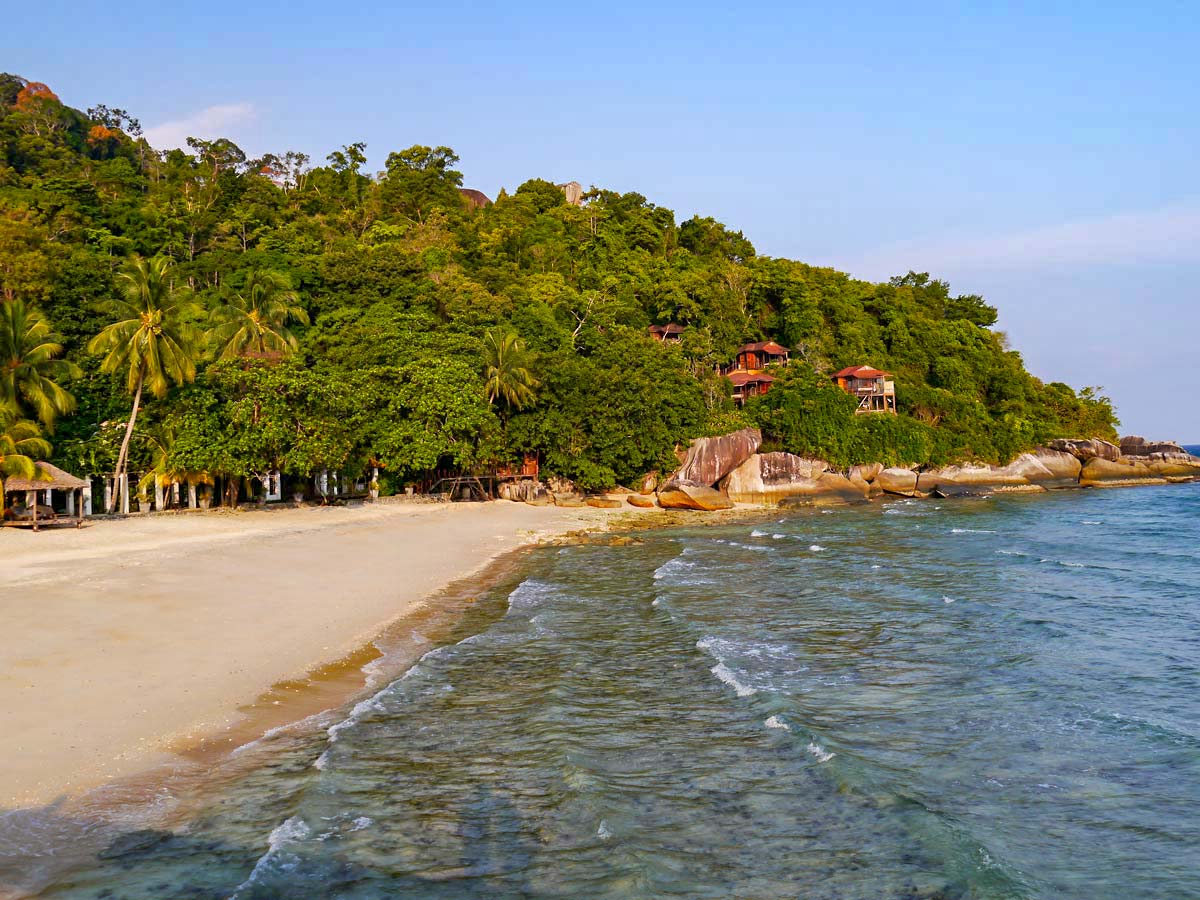 The Beach @ Japamala Resort, Tioman
Where to stay - Japamala Resort
Set within a lush tropical wilderness and a pristine white sandy beach on the south-western tip of Tioman Island, Japamala Resort is a beautifully wild retreat.
Our Tioman experience began with a 45 minute fast boat journey from Mersing jetty to Japamala's pier on Tioman Island. At around two thirds of the way into the journey we began to catch a glimpse of Tioman, rising steeply out of the South China Sea, as we got closer and the boat slowed we started to appreciate the turquoise waters and the the stunning natural coastline, before we disembarked we knew we had arrived somewhere special!
Japamala is a wonderfully crafted rustic collection of wooden chalets, hillside sarangs and beachside villas which fit sympathetically into their spectacular surroundings. Tioman island remains the most unspoiled of the islands off of peninsular Malaysia's east coast and the stunning setting along with the rustic eco style of Japamala helps you to reconnect with nature.
Japamala features a gorgeous private beach and two outdoor pools. It is all about the beach though, we could not get enough of it during our stay, the pristine white sand and the jungle backdrop makes you feel like you are on the set of a cast-away movie! The snorkeling on the small reef which is just off of the beach is great too. Japamala have plenty of snorkeling kit (including fins) for guests to use and for more serious folk they can also arrange organised diving and snorkeling trips to the reefs surrounding Tioman Island with local guides.
The food options at Japamala are excellent as well, with two main dining options; Tamarind Restaurant serves a spread of delicious Indochinese and Thai dishes (we ate here most of the time and loved their great selection off curries and noodle dishes) while Italian and European specialties are offered at Mandi-Mandi Restaurant. A happy hour is also run daily in the late afternoon where you can sit on the veranda at Mandi-Mandi, sip a delicious cocktail and admire the view of Tioman Island, whilst the sun sets over the South China Sea.
We stayed in one of the "Treetop" chalets at Japamala which we absolutely loved, located just a short walk up along the wooden jungle walkway from the beach, these chalets offer more of a rainforest experience. All of the chalets are tastefully decorated, the elegant suites and villas come with classic wooden interiors and windows that provide natural light. All accommodation at Japamala is equipped with a seating area, outside terrace, flat-screen TV and an attached bathroom.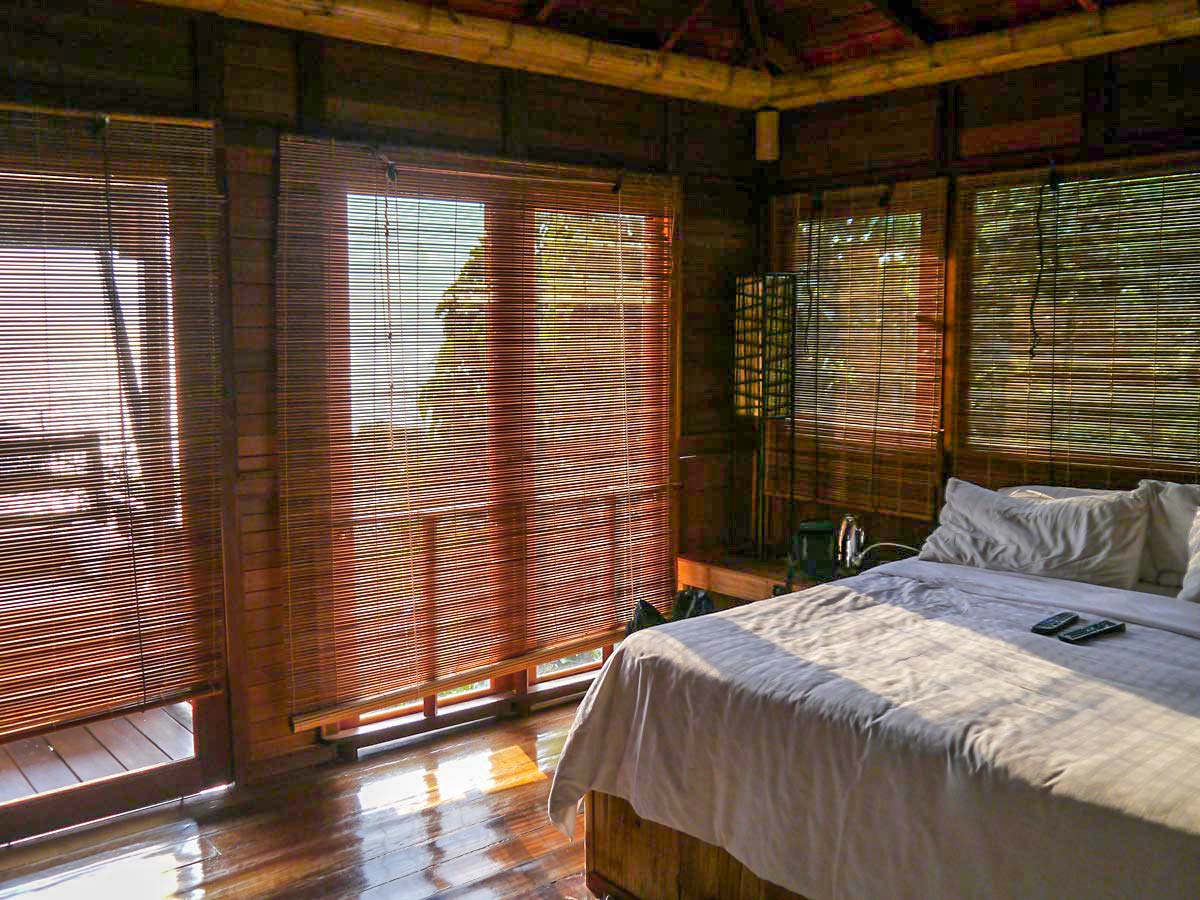 Treetop Chalet, Japamala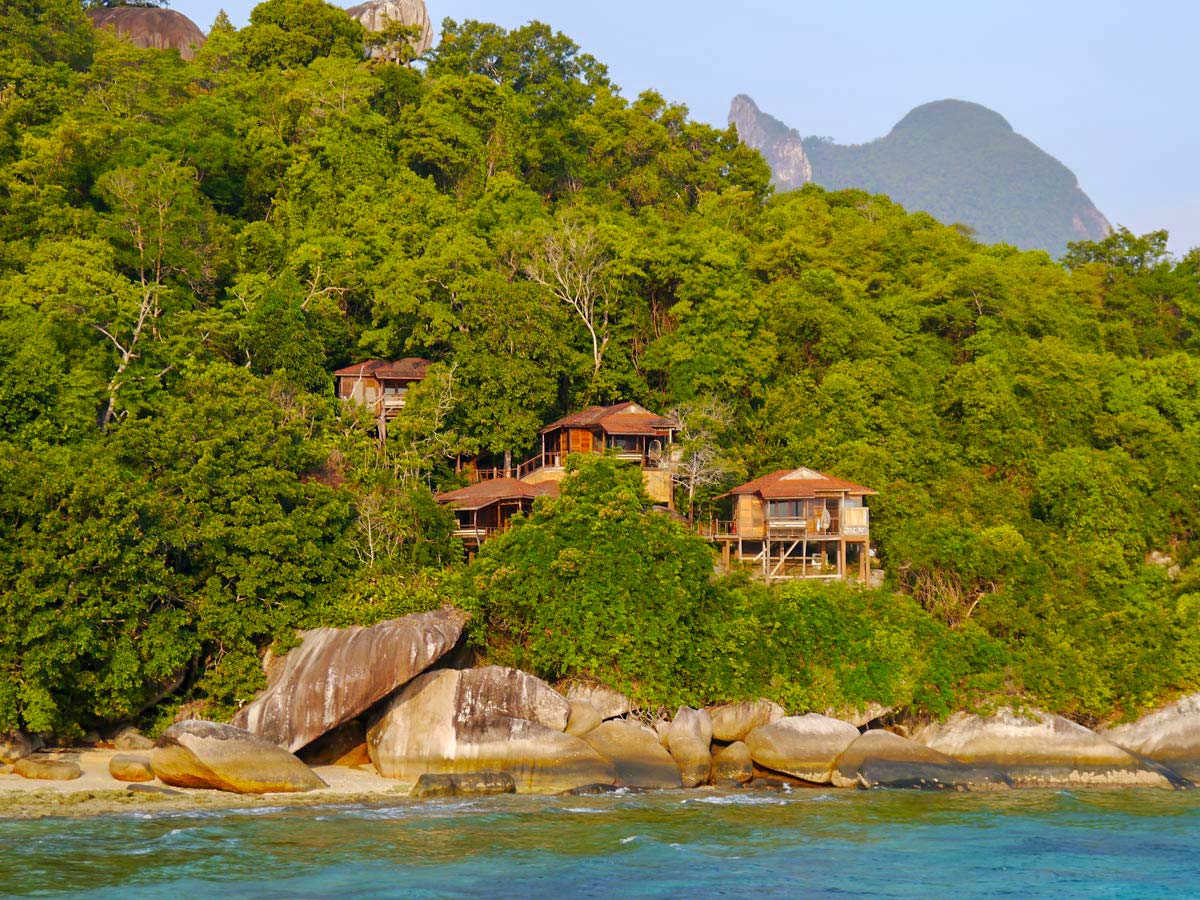 View of Japamala from the pier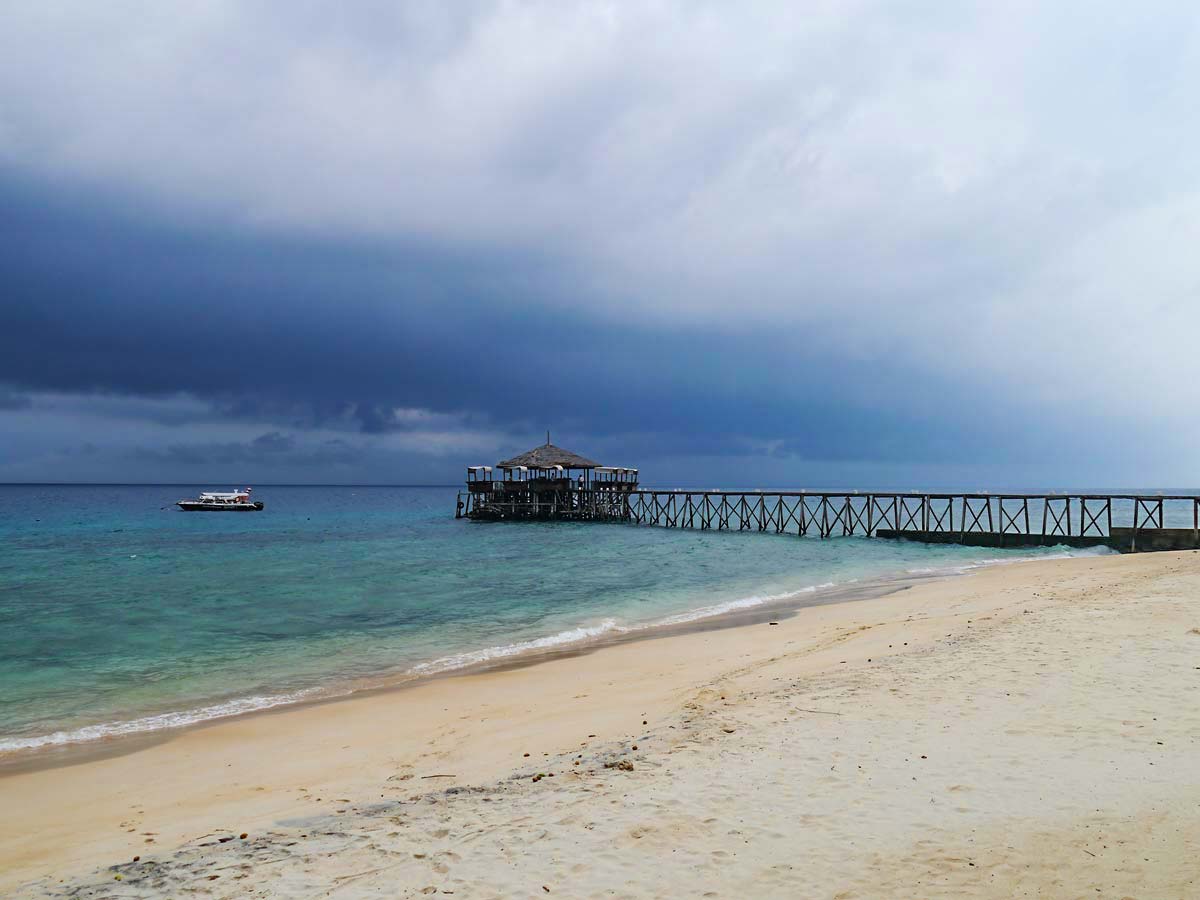 Storm clouds rolling in at Tioman Island