Iceland
An overnight trip to Jökulsárlón - Iceland's Glacier Lagoon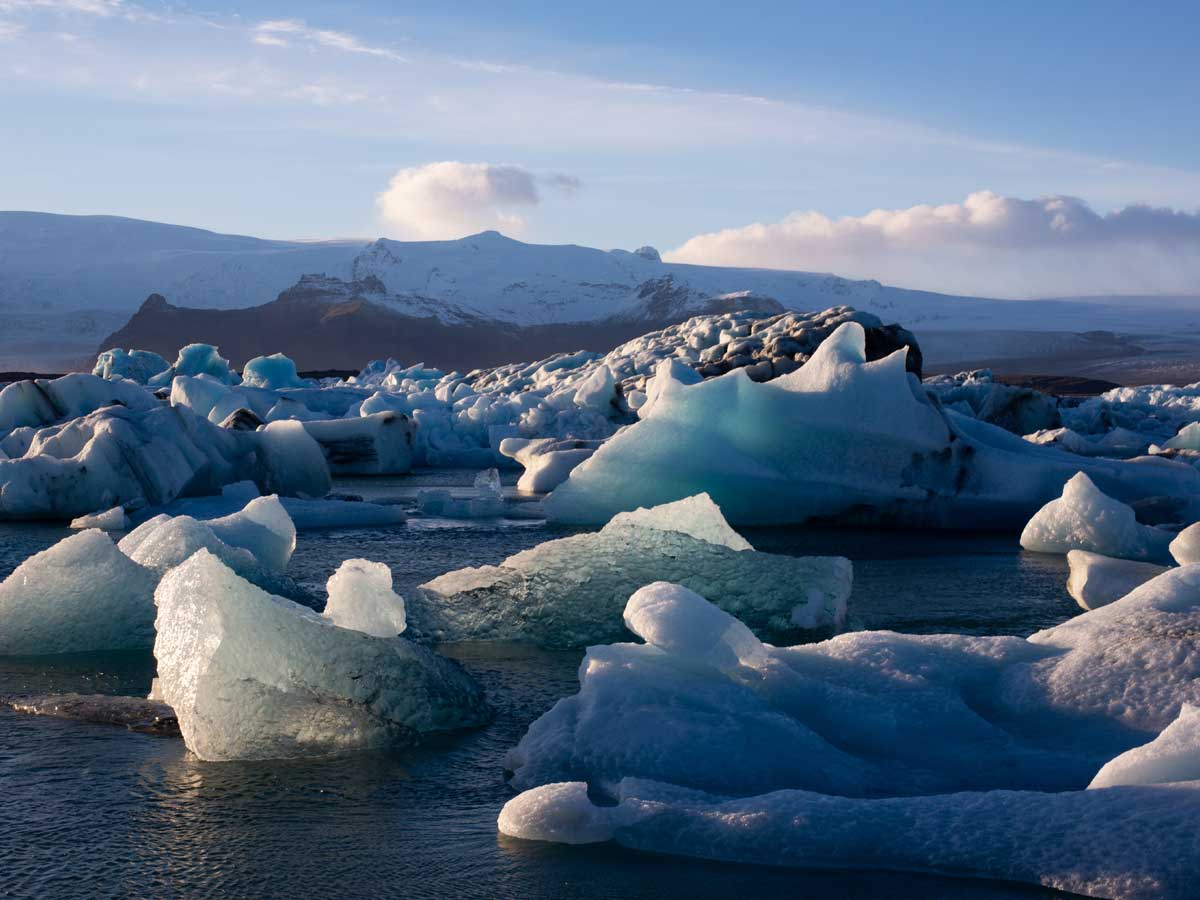 Located some 235 miles / 380km from Reykjavik you can find a glacier lagoon filled with icebergs. Jökulsárlón or "Glacier's-River-Lagoon" is a true natural wonder and well worth the five hours of driving from the Reykjavik or Golden Circle area. There are some organised trips you can take from Reykjavik if you don't drive, however hiring a car is by far the best way to get around Iceland. By travelling out to Jökulsárlón under your own steam you'll also be able to make time to stop and visit some other awe-inspiring scenery on the way!
Anyway back to the glacier lagoon! Jökulsárlón first started forming in 1934, when Breiðamerkurjökull glacier started retreating, leaving behind the lagoon in its path. Jökulsárlón has seen a steady increase in visitor numbers over the years and thousands of people visit all year round. The area is a photographer's paradise and you'll find many enthusiasts and professionals capturing the lagoon's stunning beauty, it has even become one of Iceland's most popular filming locations - The James Bond films Die Another Day and A View to a Kill, were filmed here.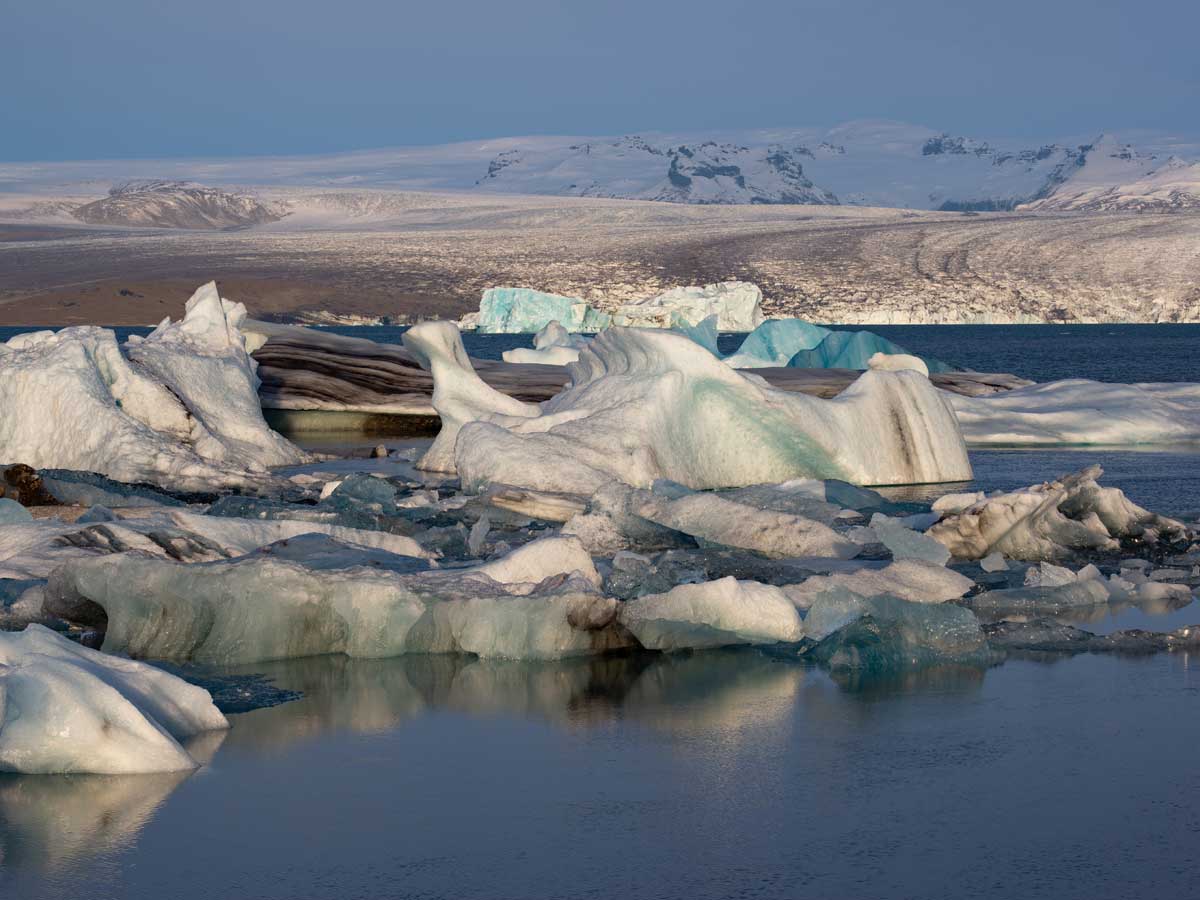 Jokulsarlon, The Glacier Lagoon
The typical visit will involve first crossing the bridge over the lagoon and parking up in the car park next to the Lagoon. From this point you can walk around quite a stretch of the Lagoon taking in the magical scenery. The lagoon connects with the ocean and is therefore composed of a sea and fresh water mix which gives it a very unique colour. There is a cafe next to the main car park which is especially handy in winter! We visited in late October when the temperature was hovering at around freezing and the wind chill was exceptional, so the opportunity for a hot drink in between walking and taking photographs was very welcome. Boat tours operate in summertime on the lagoon, these run between April and October. Up to boat 40 trips run on the lagoon per day in high season and you can choose between going on an amphibian boat tour that leaves multiple times per day, or a Zodiac boat tour that has a fixed time schedule.
On the other (beach) side of the main road is a stunning jet black volcanic beach. Once the icebergs have floated away from the glacier lagoon and out to sea they wash back up on what has become known as "Diamond Beach", as the ice chunks lying on it resemble diamonds glistening in the sun. You can walk under the bridge to one side of the beach from the lagoon or simply drive back over the bridge and park up on the other side where you have direct beach access.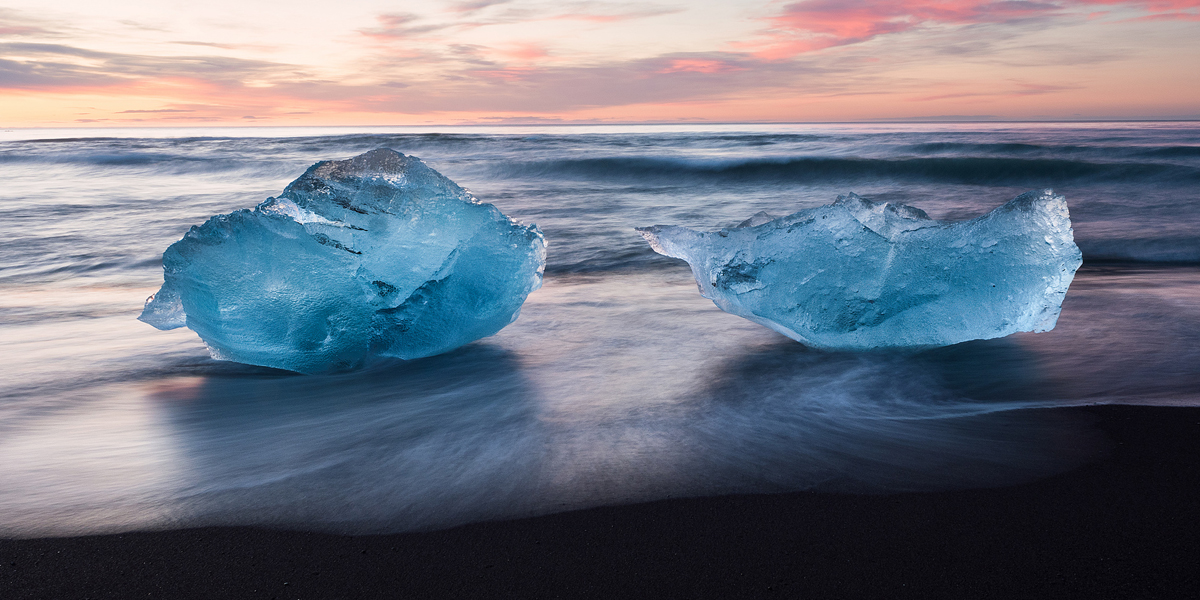 Ice bergs on the beach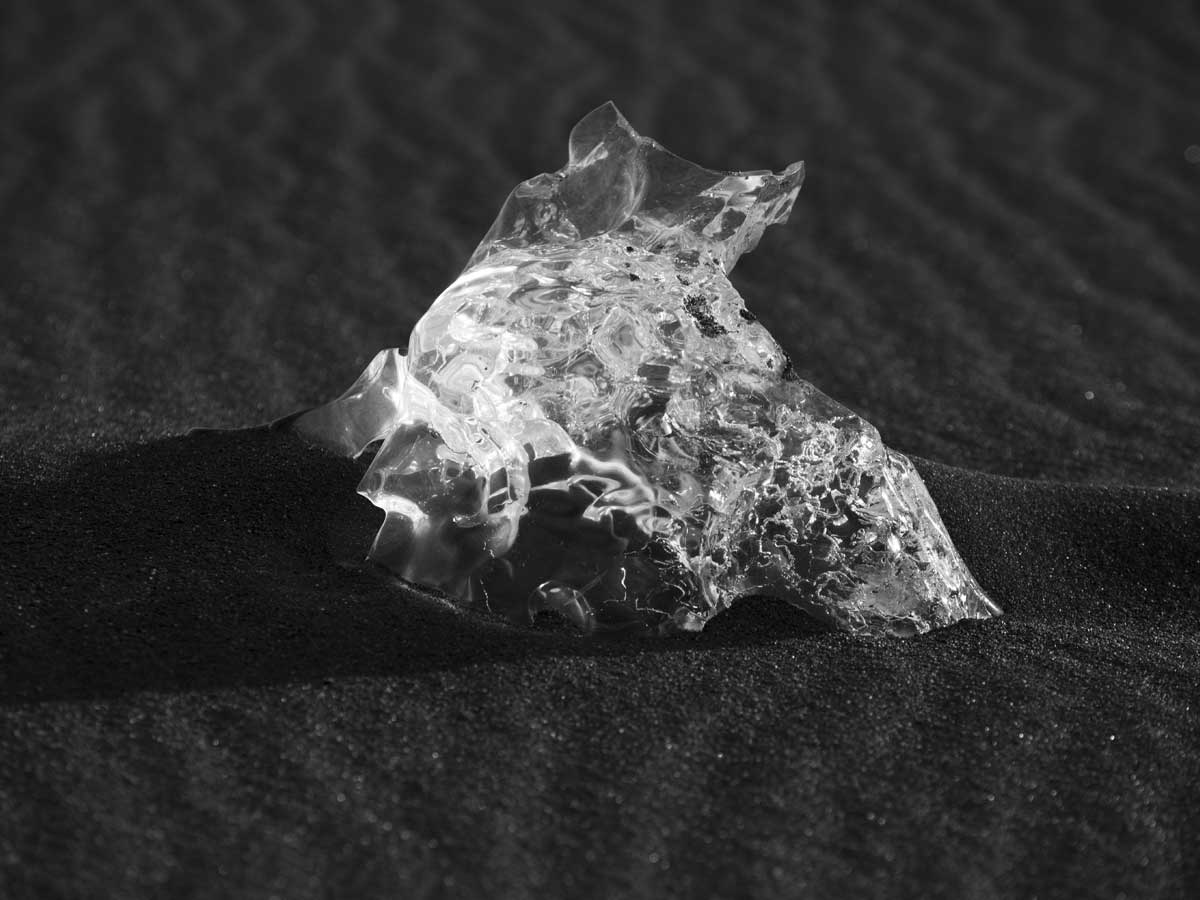 Shards of ice washed up on the beach
We found the best time to be at Jökulsárlón is about one hour before sunset or just before and up to an hour after sunrise. The pink sky lighting up the lagoon at sunrise is a real sight to behold. As we stayed overnight at the nearby Fosshotel Glacier Lagoon we were able to visit both in the afternoon/evening on arrival and made the effort to get up before sunrise to visit again in the morning, which was well worth it!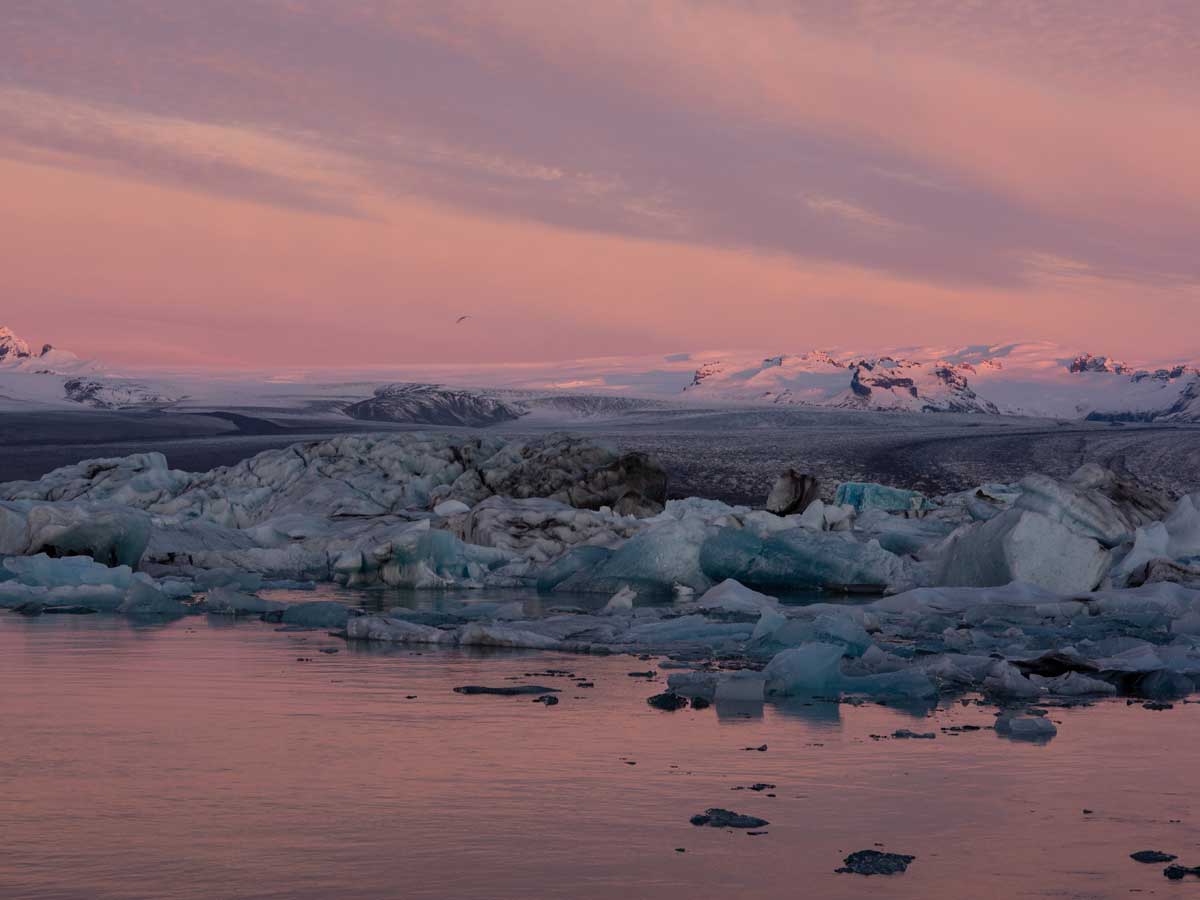 Glacier Lagoon at sunrise
On our visit we drove from the Gullfoss area stopping at the Skógafoss waterfall and Svínafellsjökull Glacier on the way, both are a well worth stopping for and are right next to the main road, so a detour is not required, you can drive right up to the Svínafellsjökull glacier! The scenery along this stretch of coastline is absolutely stunning, and there are plenty of opportunities to stop off for unscheduled sight-seeing, you may wish to visit Eyjafjallajökull volcano and Skaftafell National Park. In Summer you can stop off at Dyrhólaey lighthouse and Reynisfjara beach on the way to see puffins.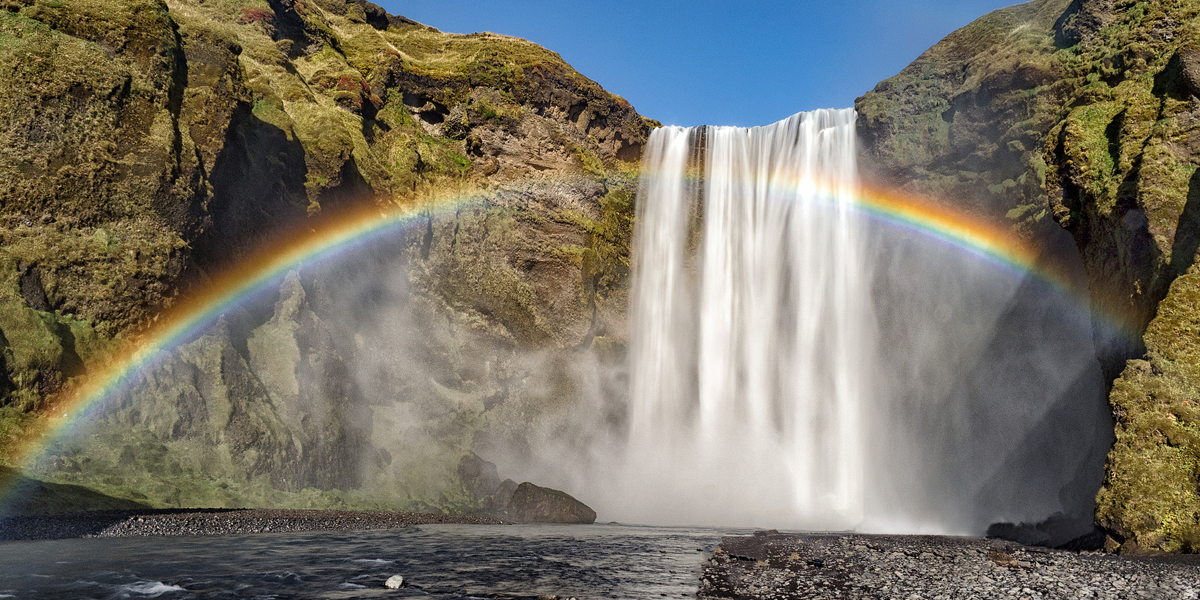 Skogafoss Waterfall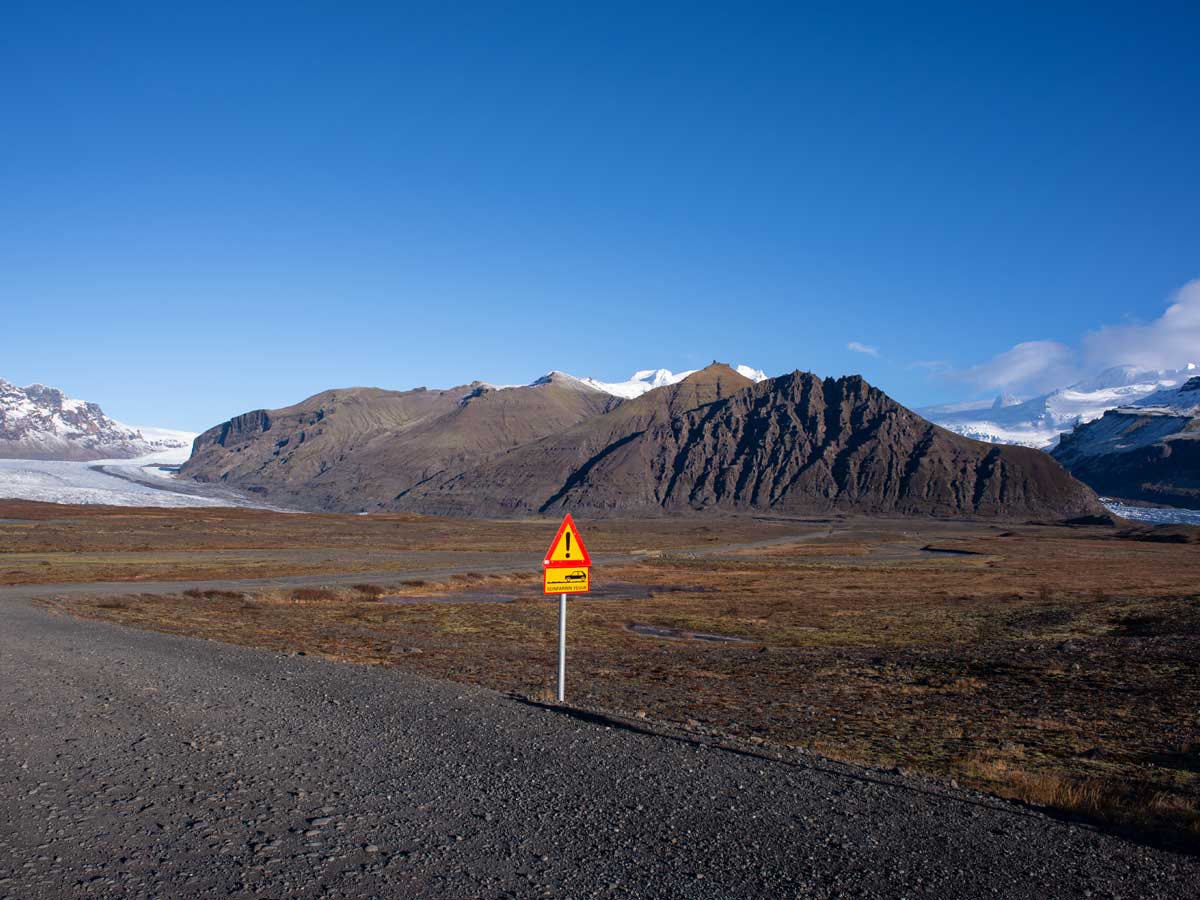 Svínafellsjökull Glacier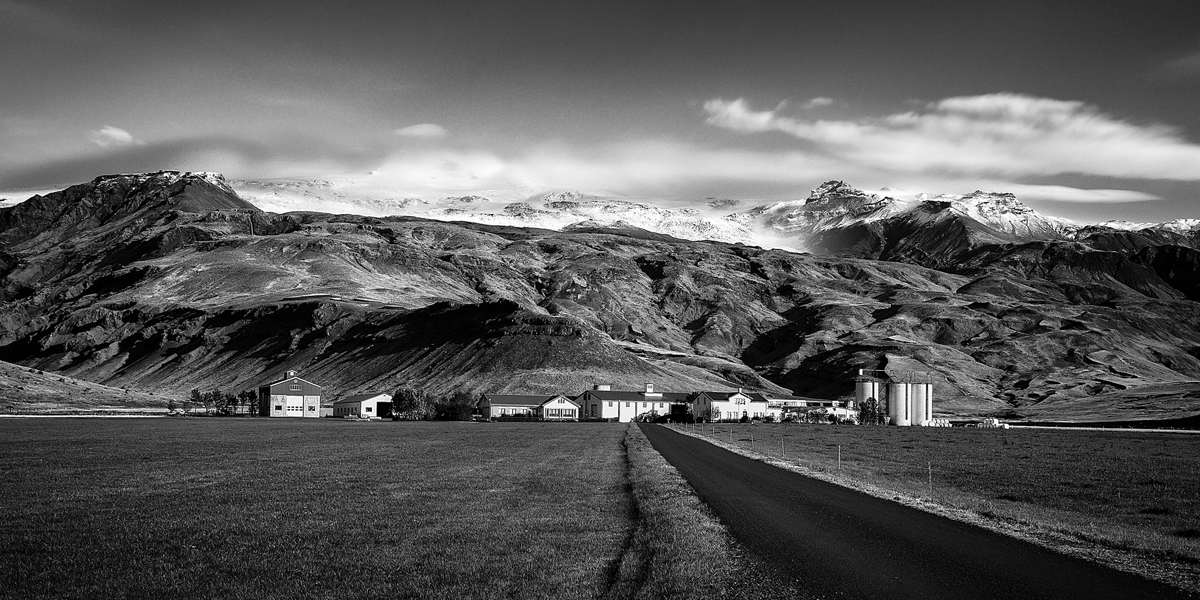 Eyjafjallajökull viewed from main road
On our return journey to Reykjavik and after a sunrise visit to the glacier lagoon we decided to stop off Skaftafell National Park, there are many hikes you can do here and a number of glaciers that can be visited. We opted for one of the easier activates which was the short but rewarding 35-40 minute hike to Svartifoss Waterfall. Svartifoss is a beautifully elegant waterfall, 20 metres tall, cascading through a frame of 3D black columnar basalt formations, if you make one pit-stop on you journey to or from Jökulsárlón make sure it is to see Svartifoss!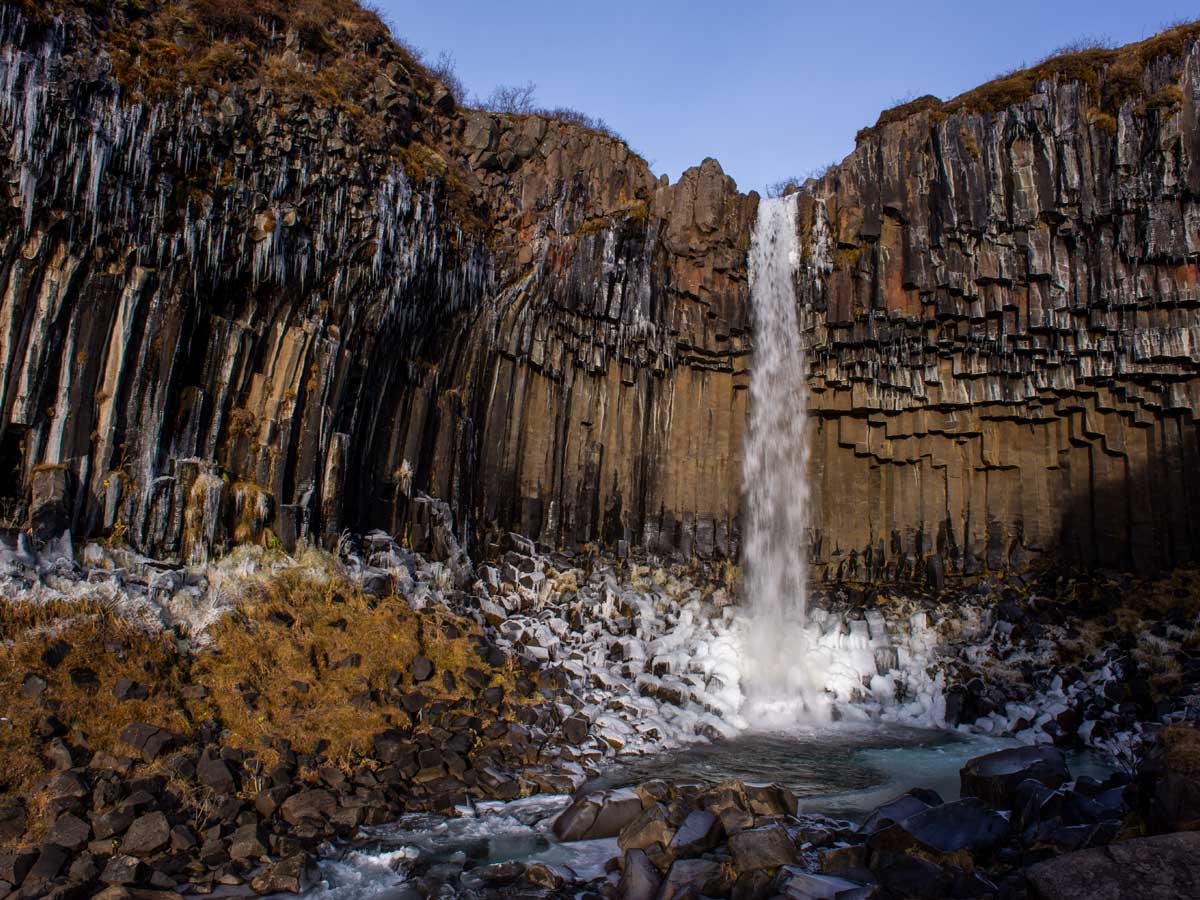 Svartifoss Waterfall
Accommodation in this area of Iceland is fairly limiting and the nearest small town of Hof is quite a drive from Jökulsárlón. For this reason, we settled on the slightly pricey option of Fosshotel Glacier Lagoon, which is within a 20-minute drive of the hotel, this makes it easy to get to for those all-important sunrise shots. The hotel itself offers very comfortable rooms and food in the restaurant is excellent and not too excessively priced by Icelandic standards! There is also a daily happy hour in the bar on wines and beers which we made full use of!