Peru
Cusco and the Sacred Valley in one week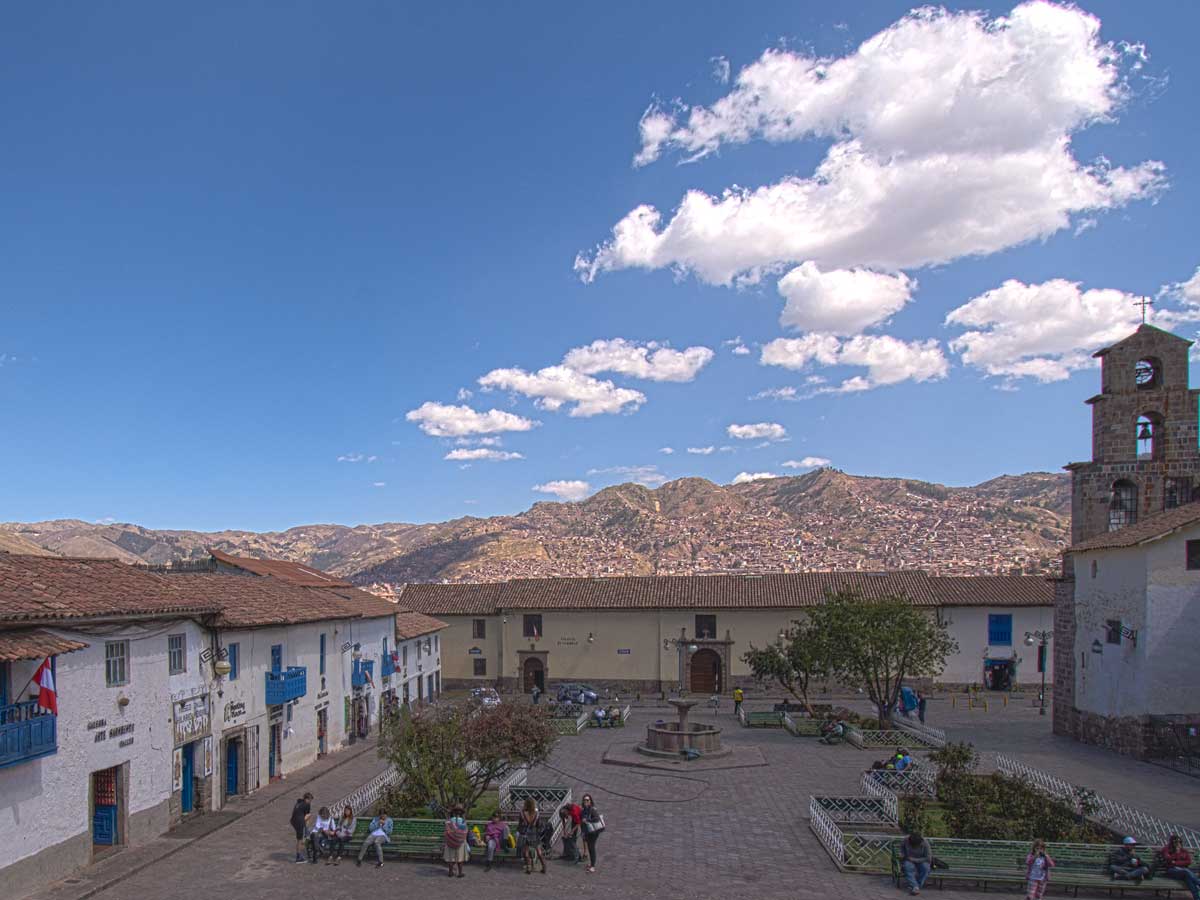 The Sacred Valley & Machu Picchu 
We recommend three days / four nights in the sacred valley using Ollantaytambo or Urubamba as a convenient base. Ollantaytambo is a real gem of a town well worth visiting, the other major benefit of travelling straight down to the valley and heading back to Cusco later is that you'll find it a lot easier to acclimatize to the high altitude. You may find yourself feeling a bit dizzy and short of breath on arrival in Cusco but it's not usually a problem, just take your time and don't run anywhere or over exert yourself for the first day or two!
The towns of Urubamba and Ollantaytambo both offer plenty of options for accommodation and have train stations where you can catch the train to Machu Picchu. Although Urubamba has more high-end hotels, the town itself is a bit of a dusty place with traffic endlessly passing through. Tambo Del Inka is about the best Hotel in Urubamba, it boasts an outdoor heated pool from where you can gaze up at the unpolluted night sky in the evening and also has it's own private train station. Ollantaytambo on the other hand is a far more rustic and authentic experience with some good accommodation and it's own Inca ruins to explore, Hotel Intitambo located close to the centre of town is a great option, with friendly staff, comfy beds and tasty home cooked breakfasts.
On your first day in the sacred valley it's advisable to take it easy and take your time exploring Ollantaytambo. We suggest taking in the town square, walking down to the station to collect your train tickets for Machu Picchu and taking a guided tour of the Inca ruins in the town.
Check out this in depth article for more information on things to do in Ollantaytambo!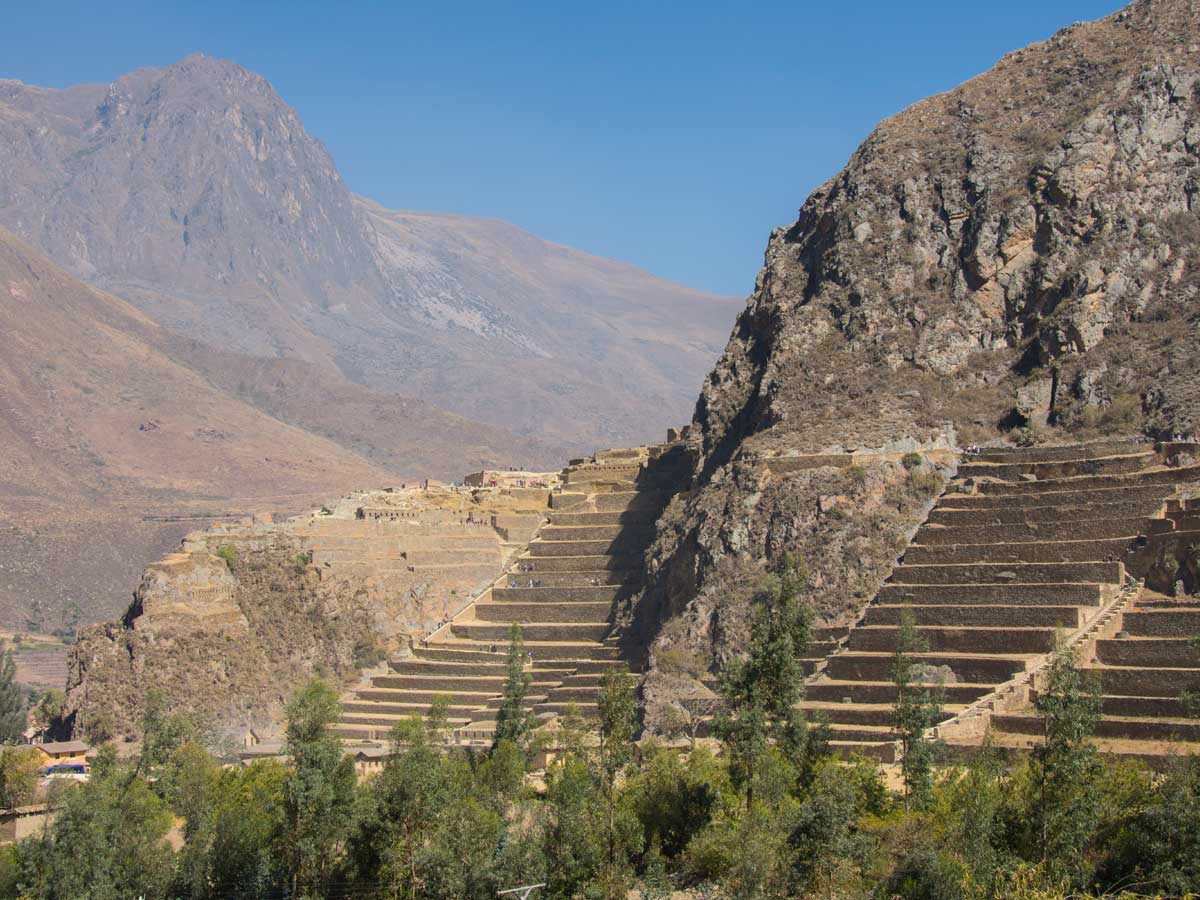 Inca ruins at Ollantaytambo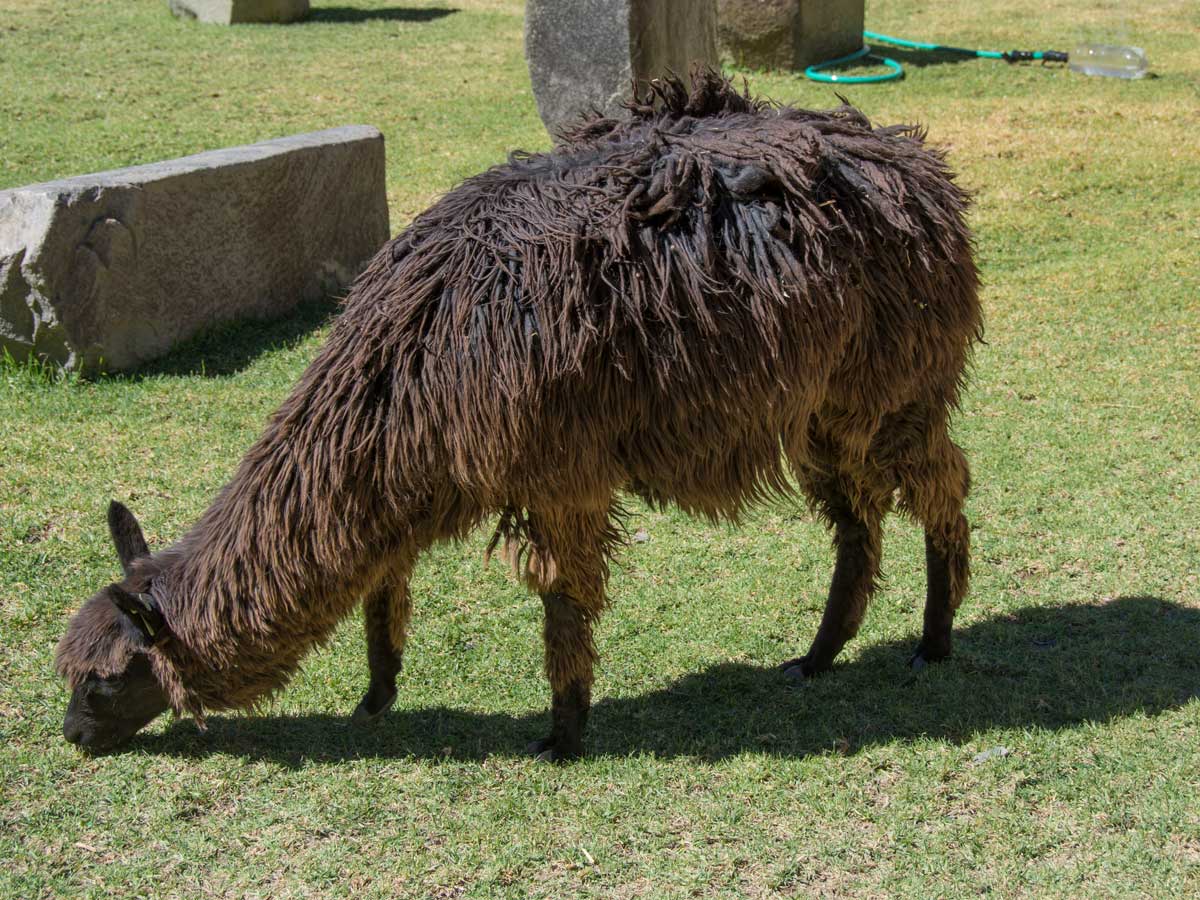 Alpaca grazing in the grounds of the inca ruins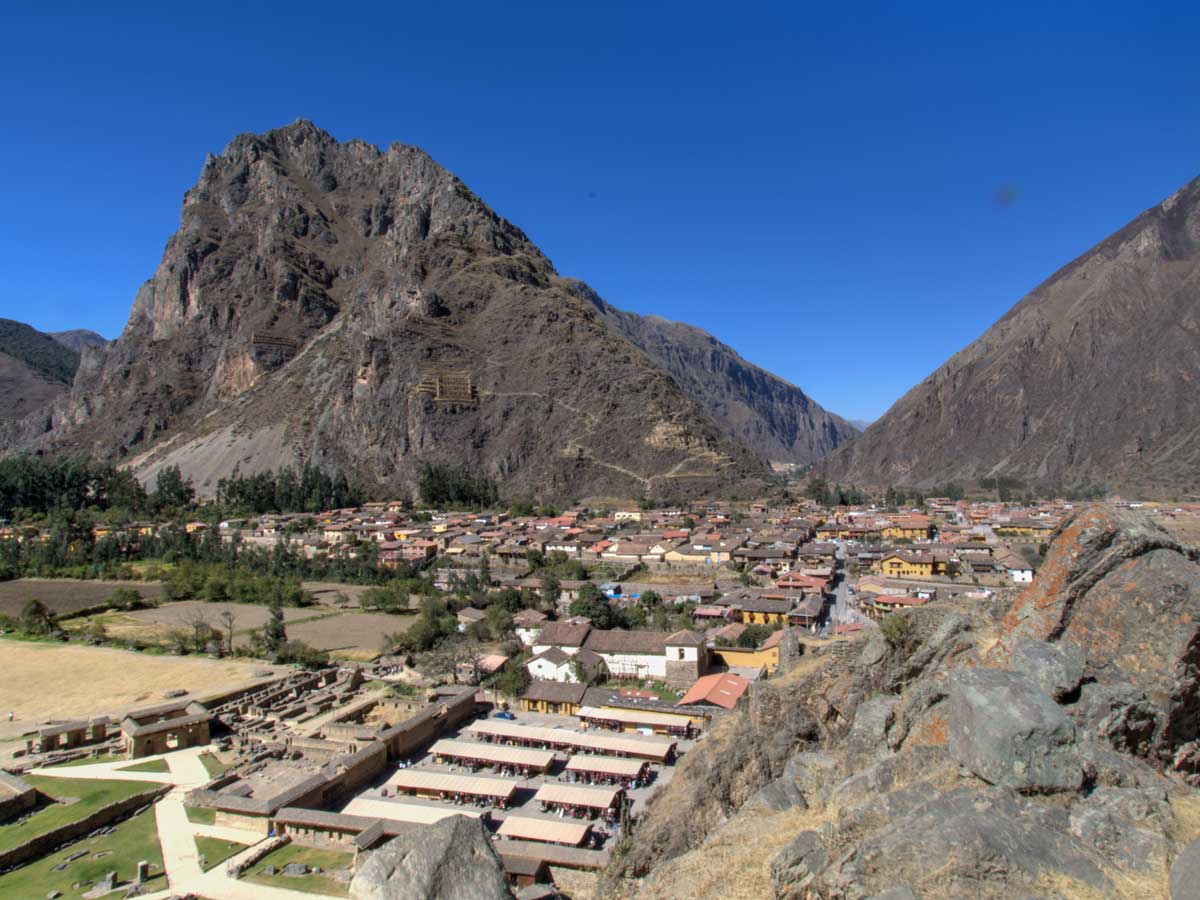 View of Ollantaytambo from the ruins
Visiting Machu Picchu is best done on your second full day in the sacred valley, this is because you may still feel the effects of the altitude when you wake up after your first night and you'll need a day or two to relax after your Machu Picchu visit. It is strongly advised to book your tickets for Machu Picchu (using the government website) and train tickets from Ollantaytambo to Aguas Calientes well in advance through the Peru Rail website. It's also worth booking tickets for the bus to take you from Aguas Calientes up to Machu Picchu in advance as well, you can do this online here. We suggest taking one of the early trains leaving at around 6am, this will get you there before most of the crowds arrive. There are different types of tickets available for Machu Picchu, the basic site entrance (which is fine) and the tickets which include a hike to the top of either Machu Picchu or Huayna Picchu mountains, unless you are in good physical shape, don't suffer with vertigo and enjoy a real challenge then these are probably best avoided! We attempted the Machu Picchu mountain (and got about 75% of the way) and whilst the view is very special you can be left feeling worn out and thus struggle with the rest of your day! To get the most out of your visit it is also advisable to pay for a guide and you can find them by the main entrance.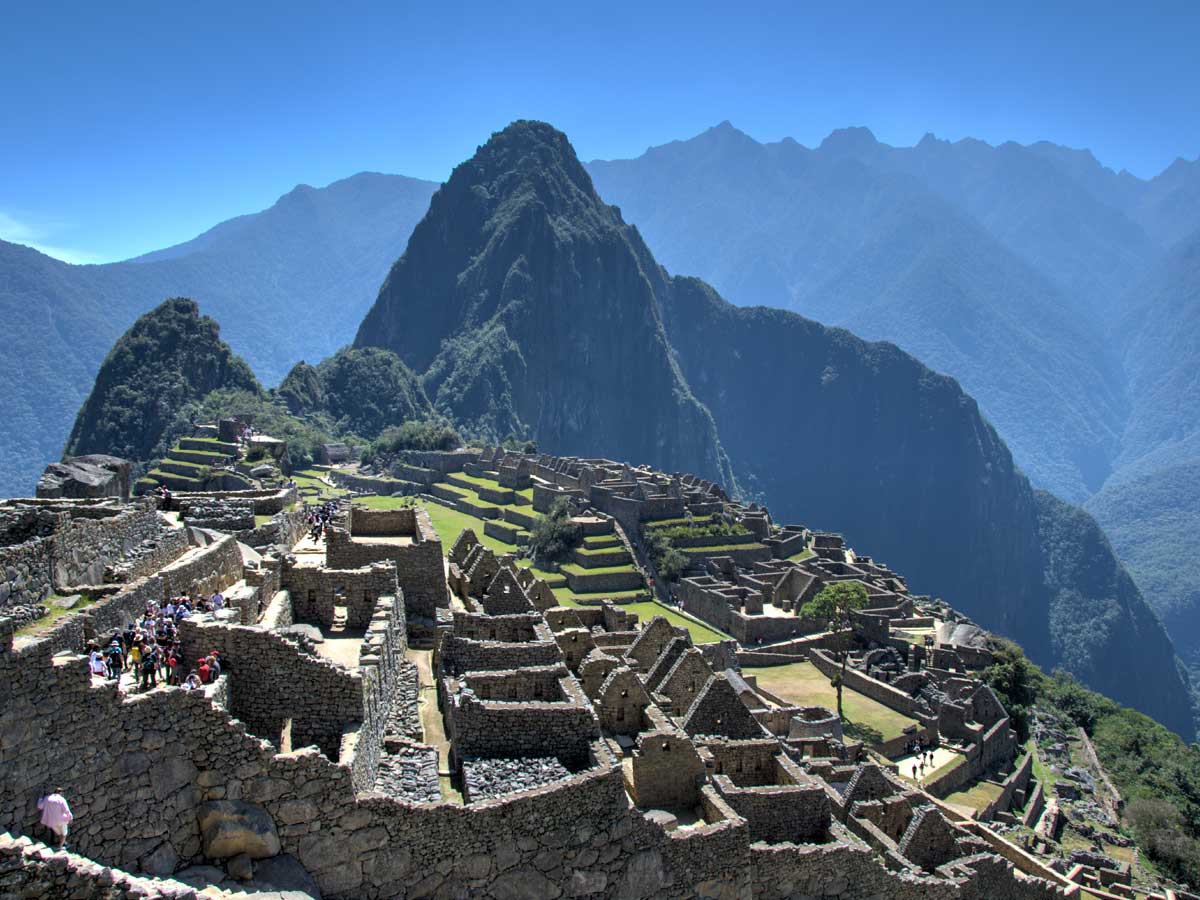 Machu Picchu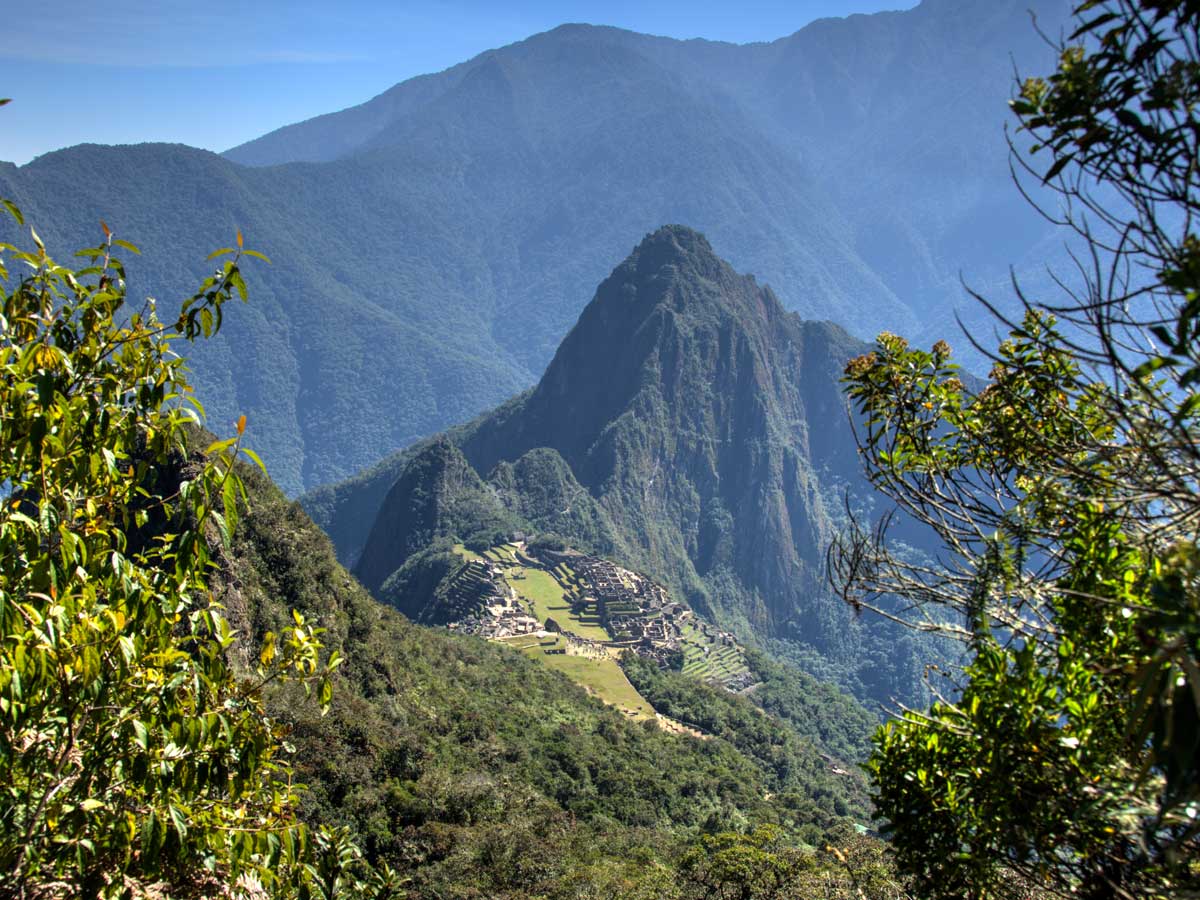 View from Machu Picchu mountain
After you have spent a good few hours exploring Machu Picchu and filling up the memory card on your digital camera, head back down on the bus and grab some lunch in Aguas Calientes before boarding your train back to the sacred valley. We were recommended to try Indio Feliz Restaurant Bistro for lunch and had a very enjoyable meal there.
For your last day in the valley hire a local driver and visit the Inca ruins at Moray and salt mines at Salinas de Maras.
The City of Cusco 
Now that you should be well acclimatised to the high altitude it's time to return to Cusco, the capital of the inca empire. Have your driver pick you up around 10am and take the road back up to the high plain via Chinchero, stopping at a textile outlet on the way if you wish. Arrive in Cusco around lunchtime, check into your hotel and head out for some lunch. In the afternoon check out the main square, Plaza de Armas - the cultural centre of the city. Lining the plaza are restaurants, bars, and coffee shops – many with a great view of the city, perfect for spending a lazy afternoon people-watching and sipping coca tea.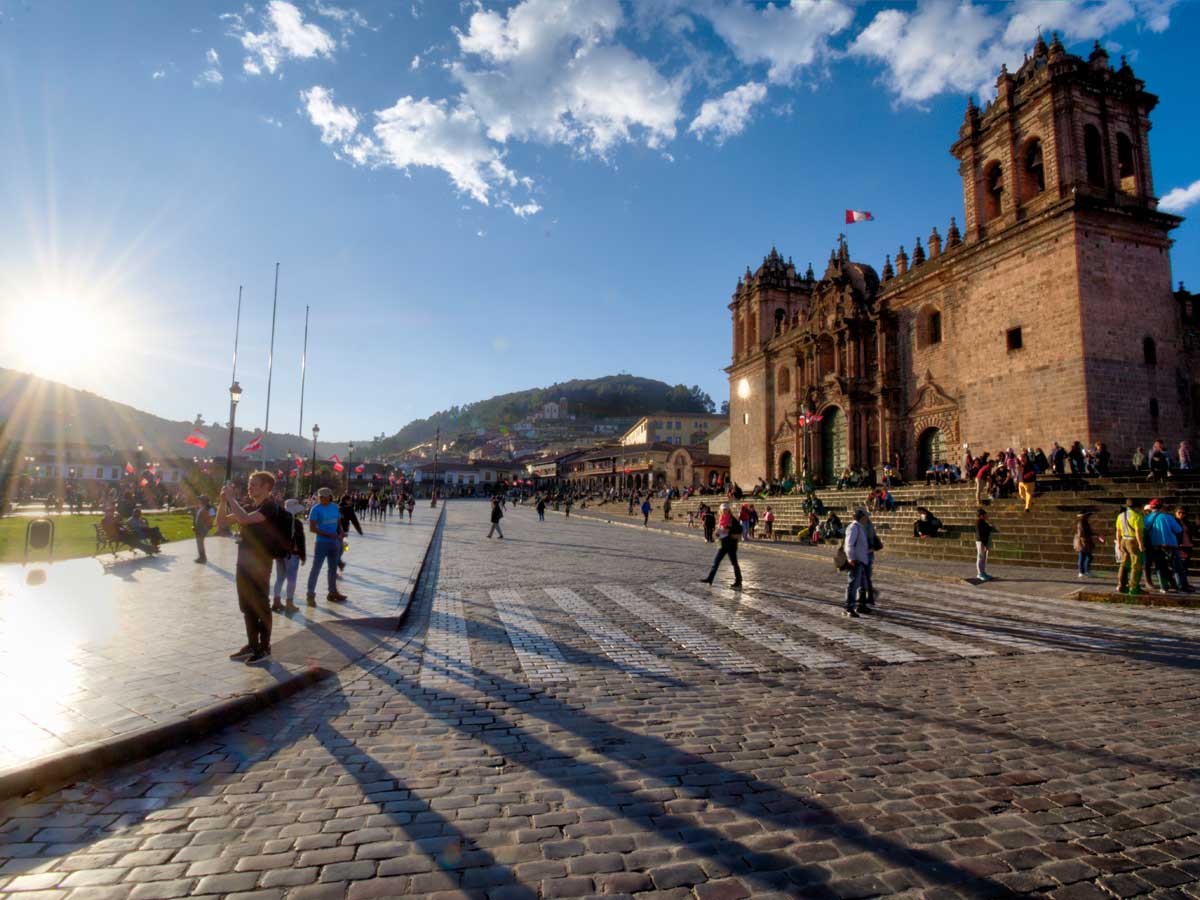 Plaza de Armas, Cusco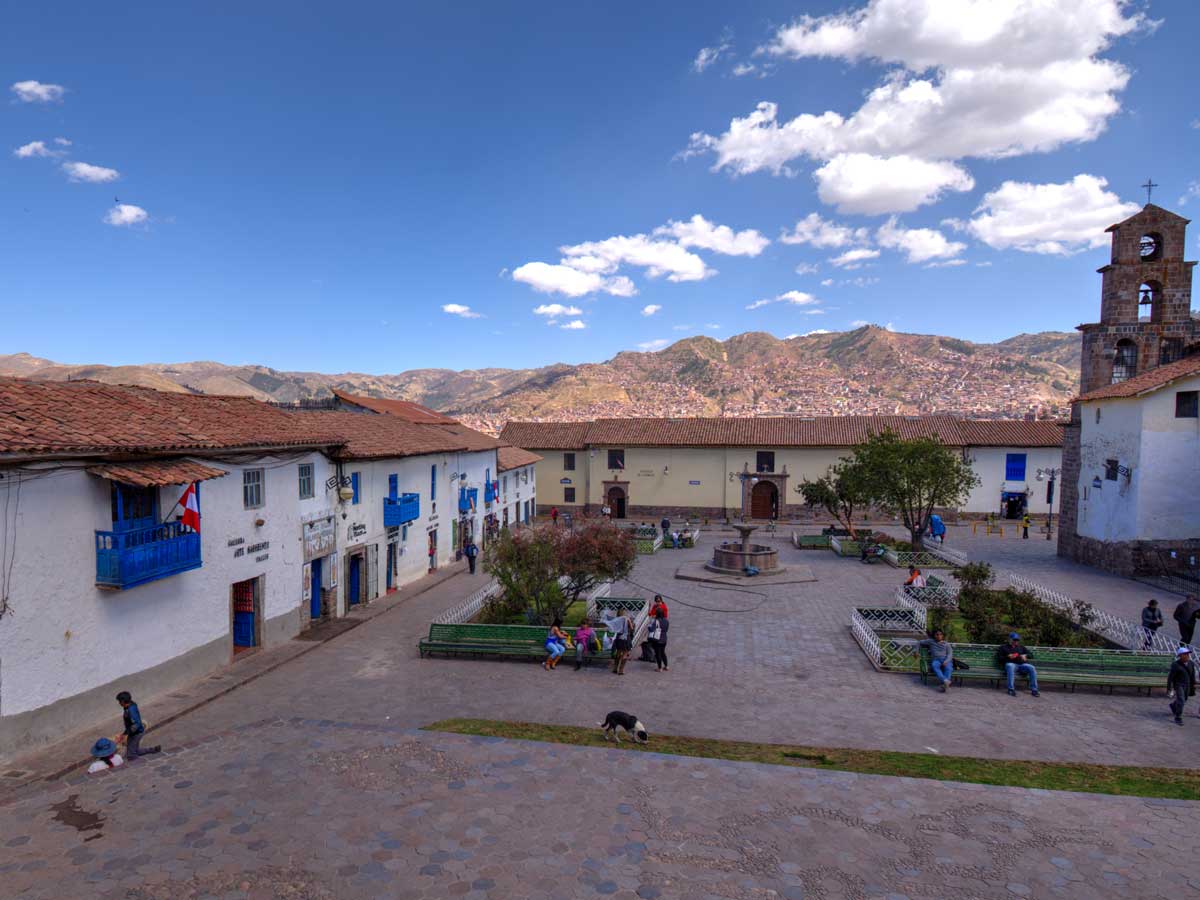 San Blas, Cusco
On day two in Cusco, spend the morning exploring the historical centre of the city starting at Qorikancha, the ruins of ancient inca Sun Temple and making your way up to the San Blas area with it's boutique shops, cafes and a pleasant panorama of the city, spend some time here and refuel with some lunch. Then, in the afternoon make your way a little out of the city centre and visit Sacsayhuaman, an important archeological site offering a great view of Cusco. If you have time it's also worth visiting the Cusco Planetarium which is also in the vicinity.
Cusco has plenty of fine establishments when it comes to eating and drinking. Our favorites for either lunch or dinner include:
Morena Peruvian Kitchen - Great for lunch or dinner offering fine Peruvian fusion cuisine, tasty ceviche, good smoothies and wicked Pisco Sours. They also do rather good Burgers.
Uchu Peruvian Steakhouse - An upmarket steakhouse in old colonial building near the main square. A very relaxed and friendly atmosphere, they do fantastic combo surf and turf skewers served on a hot volcanic grill which we found tender and delicious.Good desserts too. Be sure to book in advance.
Pachapapa in the San Blas area is located in a picturesque courtyard and serves signature Andean fare such as roast guinea pig, alpaca kebabs and beef tenderloin all cooked in a massive outdoor wood oven. Not to be missed.